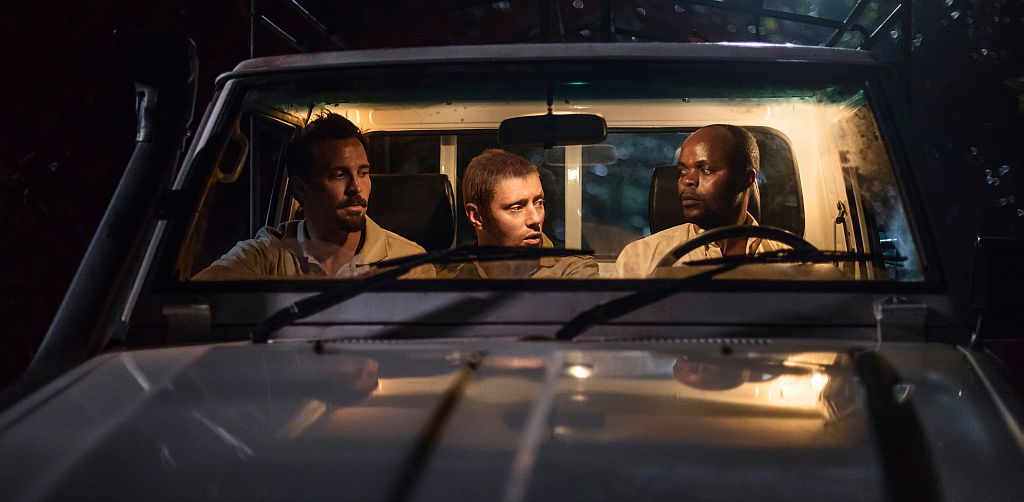 Mordene i Kongo
Kongo / Congo
Competition Narrative Films, Norway / Sweden / Denmark / Germany 2018, 128 Min., norw., engl., fr. OV, engl. st
They look like peaceful "Easy Riders", but in fact they are mercenaries working for foreign clients. On behalf of an exiled Congolese politician, the two Norwegians Joshua French and Tjostolv Moland go to the Democratic Republic of Congo in 2009. It isn't long before they are ambushed. The chauffeur is shot to death, and French and Moland go on trial for murder. When Moland unexpectedly dies after four years in prison, French is again charged with murder ... The "Congo case" was a controversial topic among the general public and politicians of Norway for many years. Superbly cast with Aksel Hennie and Tobias Santelmann, this captivating political thriller by Marius Holst ("King of Devil's Island") draws an unadorned portrait of two unscrupulous entrepreneurs who are perfect examples of the "ugly Norwegian".
Director Marius Holst
Screenplay Stephen Uhlander, Nikolaj Frobenius
Producer Christian Fredrik Martin, Asle Vatn
Production Company Friland Produksjon AS, Mail: friland@friland.no, Web: www.friland.no
World Sales TrustNordisk ApS, Mail: info@trustnordisk.com, Web: www.trustnordisk.com
Distributor RFF Real Fiction Filmverleih, Mail: info@realfictionfilme.de, Web: www.realfictionfilme.de
Cast Aksel Hennie (Joshua French), Tobias Santelmann (Tjostolv Moland), Ine Jansen (Ane Strøm Olsen), Anthony Oseyemi (General Kazumba), Tone Danielsen (Kari Hilde), Dennis Storhøi (Morten Furuholmen)
Trailer
catalogue page PDF-Download
Screenings
No screenings are available for this film.