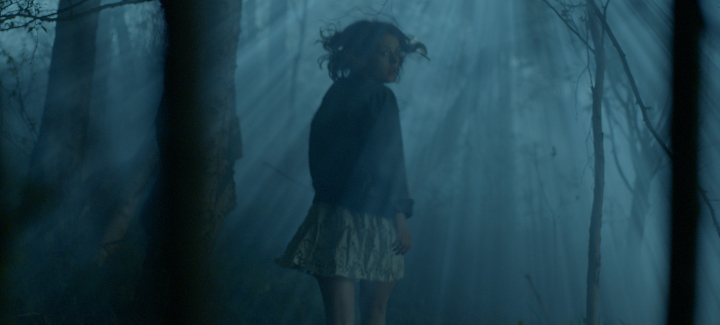 Hanna's Homecoming
Wo kein Schatten fällt / Wo kein Schatten fällt
Filmforum, Germany 2018, 100 Min., ger. OV, engl. st
14-year-old Hanna returns during her summer vacation to her home village which lies isolated behind the bog. The close-knit villagers meet her with mistrust, for by now she looks a lot like her vanished mother. She had supposedly been a witch and lured three men to their deaths. Upon Hanna's return, the old story comes alive again and deeply buried secrets return to the light. Hanna is on her own until she suddenly encounters the self-confident Eva. In her Hanna finally finds the counterpart she had been missing. Meanwhile, more and more mysterious events occur in the villages: People disappear, animals die, and the villagers are plagued by mysterious accidents. The debut feature was made as part of the aspiring film makers series "Nordlichter" by the NDR, Filmförderung Hamburg Schleswig-Holstein and Nordmedia.
Director Esther Bialas
Screenplay Lena Krumkamp
Producer Mathieu Miville, Nathan Nill, Andrea Schütte
Cast Valerie Stoll (Hanna), Milena Tscharntke (Eva), Godehard Giese (Erik), Sascha Alexander Geršak (Lorentz), Anne Lebinsky (Gabi), Sebastian Hülk (Gunner)
Trailer
catalogue page PDF-Download
Screenings
No screenings are available for this film.