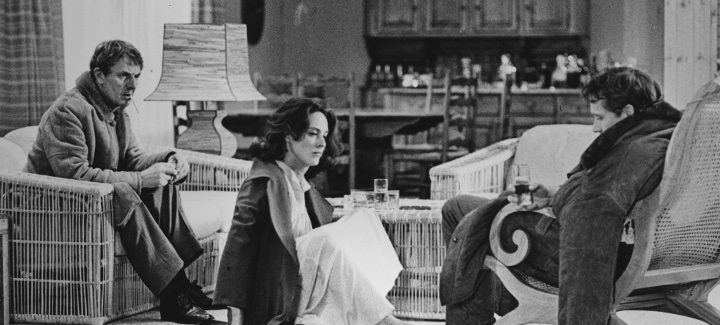 From the Life of the Marionettes
Ur Marionetternas Liv / Aus dem Leben der Marionetten
Specials, Germany / Austria 1980, 104 Min., sw. OV, engl. st
The successful business man Peter seems to live in a perfect marriage, but he admits having murder fantasies about women to his psychiatrist. Intending to live out his dark urges, Peter contacts a prostitute which leads to a catastrophe. The film is arguably the darkest one of Bergman's body of work, not only due to its subject matter and disturbing imagery, but also because of the circumstances of its creation. Bergman shot the film as a commissioned work for the ZDF in his unbeloved Munich exile, and it was rarely ever screened in cinemas or on TV. In his examination of the human abyss, Bergman is relentlessly unsparing, dealing with personality loss, bloodlust, violence and sadism. Strong stuff, but Bergman succeeded in creating a dazzlingly rough masterpiece that has retained its ability to fascinate to this day.
Director Ingmar Bergman
Screenplay Ingmar Bergman
Producer Horst Wendlandt, Ingrid Bergman
Cast Christine Buchegger (Katarina Egermann), Robert Atzorn (Peter Egermann), Martin Benrath (Mogens Jensen), Walter Schmidinger (Tim)
Trailer https://www.dailymotion.com/video/x323bi7
catalogue page PDF-Download
Screenings
No screenings are available for this film.