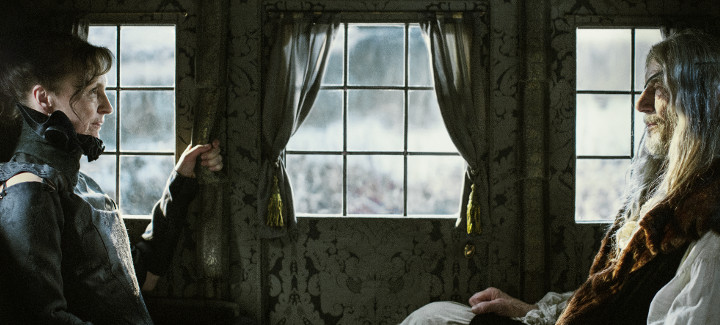 Christian IV
Christian IV - Den sidste rejse / Christian IV. - Die letzte Reise
Feature Films, Denmark 2018, 88 Min., dan. OV, engl. st
In 1648, the Danish king is in the last year of his life. He wants to see Copenhagen one last time and he's on his way to the capital in a horse-drawn carriage. He wants to see his former wife, Kirsten Munk. Christian believed she cheated on him with another man and had her placed under house arrest. But seeing Kirsten again does not bring the king peace. Long sections of the film are set inside the coach; in flashbacks we are privy to the course of a passionate, but cheerless marriage – from the first infatuation, to jealousy, to hate. And yet the two seemingly still have an inner connection, until the melancholy ending. The experiences of an unhappy life are engraved in the furrows of the king's face. "Christian IV" succeeds in telling the story of this life without judging it.
Director Kasper Kalle
Screenplay Kasper Kalle, Trine Appel
Producer Claudia Saginario
Cast Baard Owe (Christian IV., alt), Karen-Lise Mynster (Kirsten Munk, alt), Rudi Køhnke (Christian IV., jung), Rosalinde Mynster (Kirsten Munk, jung)
catalogue page PDF-Download
Screenings
No screenings are available for this film.