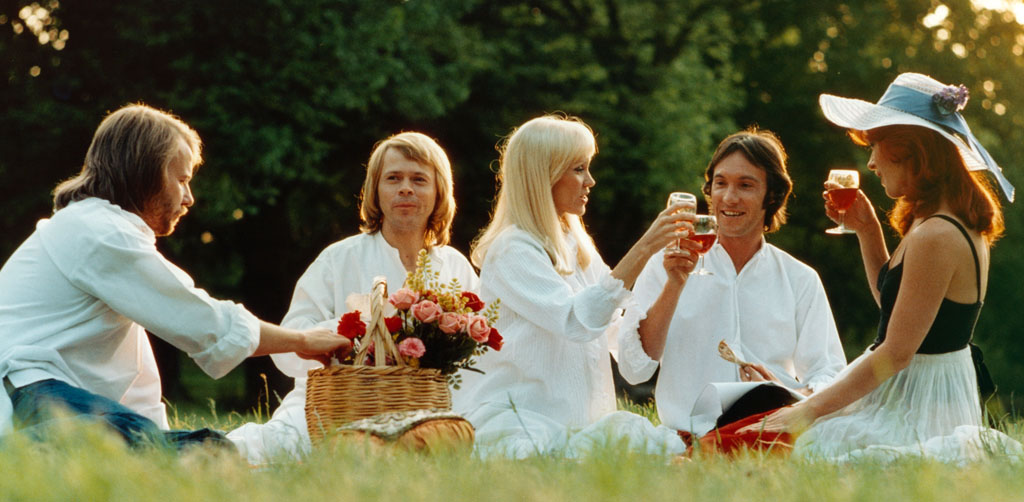 ABBA - The Movie
ABBA - Der Film
Retrospective, Sweden / Australia 1977, 96 Min., engl. OV
A hapless radio DJ follows ABBA around on their 1977 Australian tour, trying for an exclusive interview with Anni-Frid, Benny, Björn, and Agnetha. But he's lost his press pass, and his attempts repeatedly fail … Amusing intermezzi with the frazzled journalist, vox pops from fans and the mouths of babes, and impressions of the country and its people make for vivid interludes between the live shows in concert halls and stadiums. Recorded in Panavision and quadrophonic sound, the film delivers one-of-a-kind footage from the live repertory of the group, performing with a choir and an orchestra. At times illustrated with dream sequences and early computer animations, the songs also deliver visual fireworks. Viewers also get to attend the band's press conferences and peek backstage – fans could hardly get any closer to their idols than they do here, sitting in front of the big screen. With "ABBA – The Movie", director Lasse Hallström, who had previously made music videos for ABBA, laid the cornerstone for his international career.
Director Lasse Hallström
Screenplay Lasse Hallström, Bob Caswell
Producer Stig Anderson, Reg Grundy
World Sales Mercury Studios, 4 Pancras Square, N1C 4AG London, Mail: distribution@mercurystudios.co, Web: www.mercurystudiosco.tv
Festival Contact Swedish Film Institute, Borgvaegen 1-5, 10525 Stockholm, Mail: registrator@sfi.se, Web: www.sfi.se
Cast Benny Andersson, Agnetha Fältskog, Anni-Frid Lyngstad, Björn Ulvaeus, Robert Hughes (Ashley)
Trailer
catalogue page PDF-Download
Screenings
No screenings are available for this film.