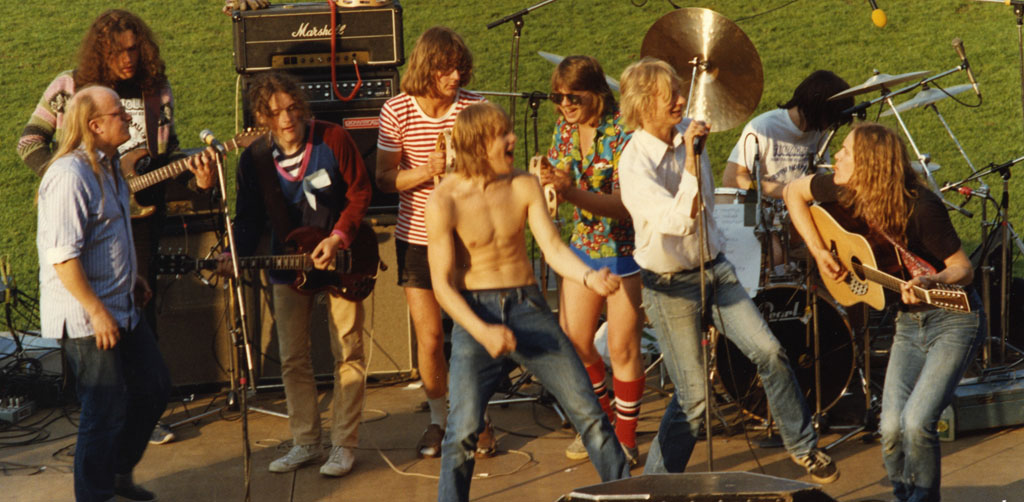 Saimaa-Ilmiö
The Saimaa Gesture
Retrospective, Finland 1981, 128 Min., fin. OV
This documentary accompanies three Finnish rock and roll bands on a tour around Saimaa Lake. Onboard the boat are the groups fronted by Juice Leskinen, 31, Mikko "Pantse" Syrjä, 24, and Ismo Alanko, 21. The bands, named Juice Leskinen Slam, Eppu Normaali, and Hassisen kone, are linked by the way "they succeeded in bringing something quintessentially Finnish to rock music – a certain coarse, slightly infantile irony combined with an inescapable propensity for romanticism", as critic Erkki Astala said. He also commented on the impressions the live performances made during the musical steamboat tour, writing about "the romantic angst of Juice, the sullen disquiet of Hassisen kone, and the unforced drive of Eppu Normaali". In between the concert footage, the musicians occasionally sit briefly for interviews with the two first-time directors, living components in otherwise fixed framing. Or, as Aki Kaurismäki said, "we asked them dumb questions and got intelligent answers, like "yeah", "no", or "hmmm".
Director Aki Kaurismäki, Mika Kaurimäki
Producer Aki Kaurismäki, Mika Kaurimäki
Cast Juice Leskinen, Martti Syrjä, Ismo Alanko
catalogue page PDF-Download
Screenings
No screenings are available for this film.