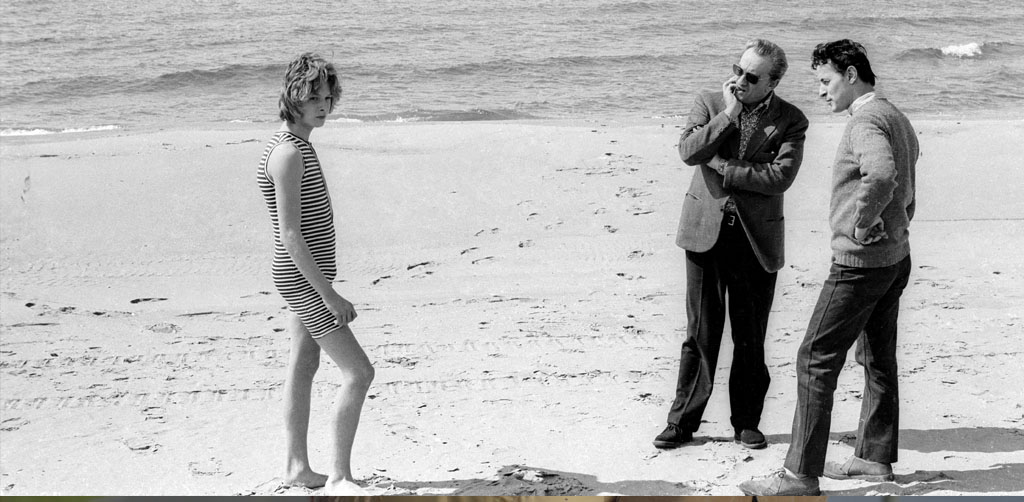 Världens vackraste pojke
The Most Beautiful Boy in the World
Competition Documentaries, Sweden 2021, 94 Min., OV, engl. st
A film about the curse of great beauty and early fame. At the premiere of 1971's "Death in Venice", director Luchino Visconti is reported to have called Björn Andrésen, who played Tadzio, "the most beautiful boy in the world". Those words trapped Andrésen in a cage from which the actor and musician is even today trying to escape. Directors Kristina Lindström and Kristian Petri juxtapose archival images of a near-perfect face with that same face many years later, marked by a life full of reversals. The film is a series of collisions between the present and the past that expose the layers lurking under the glossy surface. Andrésen appears to be more an actor than the protagonist of his own life. The result is a melancholy and sombre portrait of a life lived for others; a life in which Visconti's projections and obsessions have been as deeply embedded as excessive family expectations. The film manages, nonetheless, to find great beauty in that existence. Andrésen is a survivor who learned to stand his ground.
Director Kristina Lindström, Kristian Petri
Screenplay Kristina Lindström, Kristian Petri
Producer Stina Gardell
Production Company Mantaray Film &TV, Tjärhovsgatan 36, 116 21 Stockholm, Mail: info@mantarayfilm,se, Web: www.mantarayfilm.se
World Sales Films Boutique GmbH, Köpenicker Str. 184, 10997 Berlin, Mail: info@filmsboutique.com, Web: www.filmsboutique.com
Distributor missingFILMs, Boxhagener Straße 18, 10245 Berlin, Mail: verleih@missingfilms.de, Web: www.missingfilms.de
Cast Björn Andrésen, Luchino Visconti, Annike Andrésen, Silva Filmer, Riyoko Ikeda
Trailer
catalogue page PDF-Download
Screenings
No screenings are available for this film.