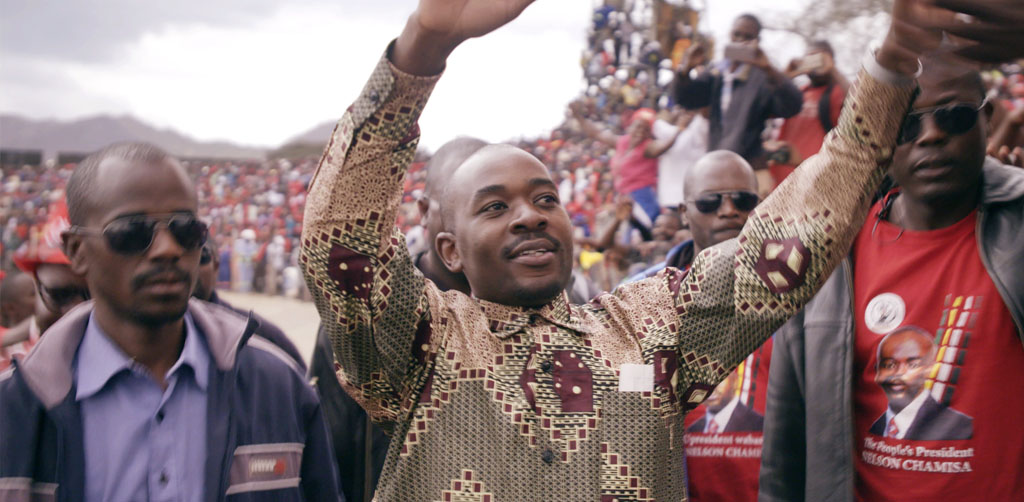 President
Competition Documentaries, Denmark / USA / Norway / Zimbabwe 2021, 130 Min., shona, engl. OV, engl. st
In 2018, one year after the overthrow of dictator Robert Mugabe, Zimbabwe was at a political crossroads. Young (40) lawyer Nelson Chamisa stood for election to president against Mugabe's former vice-president Emmerson Mnangagwa. Chamisa's Movement for Democratic Change would represent a new beginning for the country, while Mnangagwa represented the old coterie and corrupt, manipulative political machination. "President" accompanies Chamisa's election campaign, both in public and behind the scenes. The result is a portrait of a politician who is willing to give his life for his country, and who inspires the masses. But his ascent is brutally halted on election day, when tanks roll in and soldiers shoot into the crowds of demonstrators who have turned out to support Chamisa. Doubts about a free and fair vote grow, and new faces carry forward the tradition of state despotism and oppression. For Chamisa, the seeming end of all hopes for change is just the beginning of his fight.
Director Camilla Nielsson
Producer Signe Byrge Sørensen, Joslyn Barnes
Production Company Final Cut for Real Aps, Forbindelsesvej 7, 2100 Kopenhagen, Mail: info@final-cut.dk, Web: www.finalcutforreal.dk
World Sales Cinephil, 18 Levontin Street, 6511207 Tel Aviv, Mail: info@cinephil.co.il, Web: www.cinephil.com
Cast Nelson Chamisa, Thabani Mpofu, Nkululeko Sibanda
Trailer
catalogue page PDF-Download
Screenings
No screenings are available for this film.