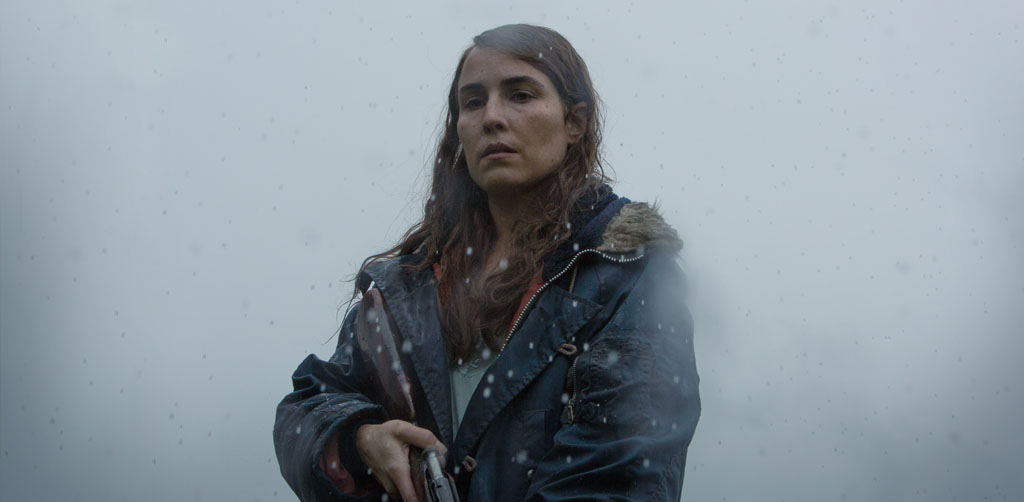 Dýrið
Lamb
Competition Narrative Films, Iceland / Sweden / Polen 2021, 90 Min., icel. OV, engl./ger. st
María and Ingvar live on a remote farm in Iceland, far from any neighbours. The two do not need many words to communicate, either at the dining table or in the stable. When they tend to the flock of sheep together, their movements are well rehearsed. Including during the birth of new lambs. One baby lamb is different from all the others, and the childless couple give the unique creature special attention. The unannounced visit of Ingvar's brother rocks the boat, and at the same time the sheep on the farm start becoming more and more restless. The film, which plays with elements of horror, draws upon Norse mythology and its mythical creatures and forest spirits. Our imagination allows us to conjure these mysteries in our minds as we search for clues in the barren, cloud-draped valleys. Do the eyes of the sheep really glow so strangely? And at whom are those eyes actually directed?

Screenings with English subtitles on 03.11. and 04.11.
Screening with German subtitles on 07.11.
Director Valdimar Jóhannsson
Screenplay Sjón, Valdimar Jóhannsson
Producer Hrönn Kristinsdóttir, Sara Nassim
World Sales New Europe Film Sales, Czerniakowska 73/79, 00-718 Warschau, Mail: festivals@neweuropefilmsales.com, Web: www.neweuropefilmsales.com
Distributor Koch Media GmbH, Lochhamer Str. 9, 82152 Planegg , Mail: office@kochmedia.com, Web: www.kochfilms.de/de
Cast Noomi Rapace (María), Hilmir Snær Guðnason (Ingvar), Björn Hlynur Haraldsson (Pétur), Ingvar E. Sigurðsson
Trailer
catalogue page PDF-Download
Screenings
No screenings are available for this film.