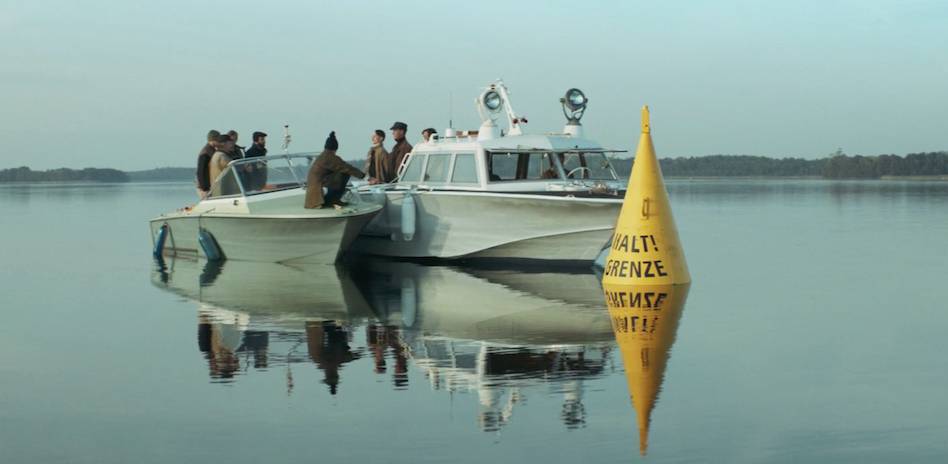 Fließende Grenze
Fluid Border
Filmforum, Germany 2020, 17 Min., ger. OV
The border between East and West Germany in 1980. The bureaucratically defined "fluid border" runs right through Schaalsee Lake. One night, a storm displaces the border demarcation buoys. While border troops and military survey teams in East and West meticulously try to restore order, two surveyors throw their prejudices overboard and overcome the boundaries between them.
Director Joana Vogdt
Screenplay Joana Vogdt
Producer Joana Vogdt, Matthias Greving, Janina Sara Hennemann
Production Company Kinescope Film GmbH, Böttcherstr. 3, 28195 Bremen, Mail: info@kinescope.de, Web: www.kinescopefilm.de
Cast Leon Ullrich (Leisering), Uwe Preuss (Schulze), Hannes Hellmann (März), Patrick von Blume (Wolter), Holger Daemgen (Niemann)
catalogue page PDF-Download
Screenings
No screenings are available for this film.