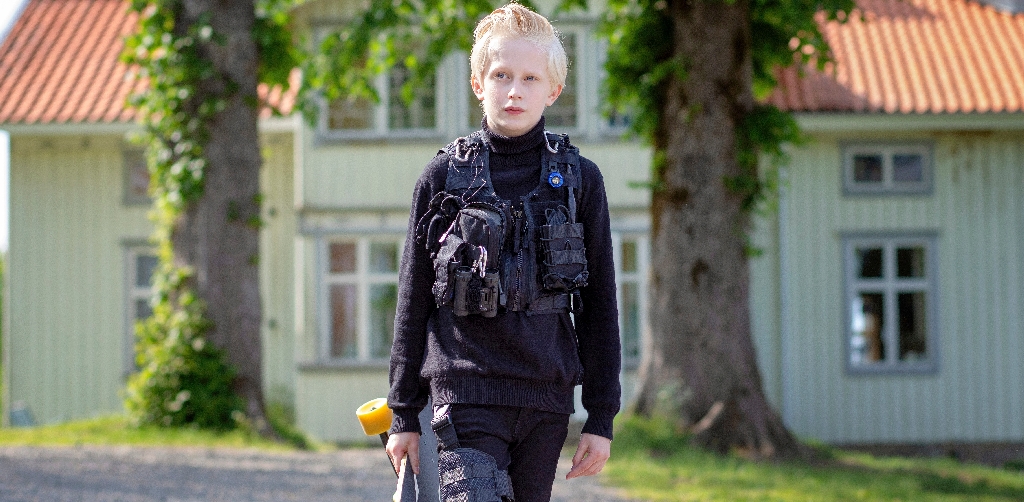 Sune – Best man
Sune – Bester Mann / Sune – Best Man
Children´s and Youth Films, Sweden 2019, 87 Min., sw. OV, engl. st, 10 years and older
This time, Sune is caught in a real dilemma. On the one hand, he wants to go on the class trip with Sophie, whom he has a crush on. But his grandfather is getting married on that same day and he's asked Sune to be his best man. What should he do? Sune chooses his grandfather, but regrets it almost as soon as he arrives in the small village with his parents and siblings. Prodded by his future self, with the support of his little brother, Sune makes his way back to the city, while his impulsive father almost sabotages the wedding … In his second on-screen adventure, Sune once again proves to be his own worst enemy. In "Sune – Best Man", a moral Mission Impossible, he manages to have his cake and eat it too, and once again with plenty of visual gags and action elements galore.
Director Jon Holmberg
Screenplay Jon Holmberg
Producer Linus Stöhr Torell, Malin Söderlund
Production Company Unlimited Stories AB, Skeppsbron 38, 11130 Stockholm, Mail: info@unlimitedstories.se, Web: www.unlimitedstories.se
World Sales Global Screen GmbH, Sonnenstr. 21, 80331 München, Mail: info@globalscreen.de, Web: www.globalscreen.de
Festival Contact Swedish Film Institute, Borgvaegen 1-5, 10525 Stockholm, Mail: registrator@sfi.se, Web: www.sfi.se
Cast Elis Gerdt (Sune), Baxter Renman (Håkan), Tea Stjärne (Anna), Fredrik Hallgren (Rudolf), Sissela Benn (Karin), Lily Wahlsteen (Sophie), Tomas von Brömssen (Großvater), Marika Lindström (Inger), Jonatan Rodriguez (Matte)
Trailer
catalogue page PDF-Download
Screenings
No screenings are available for this film.