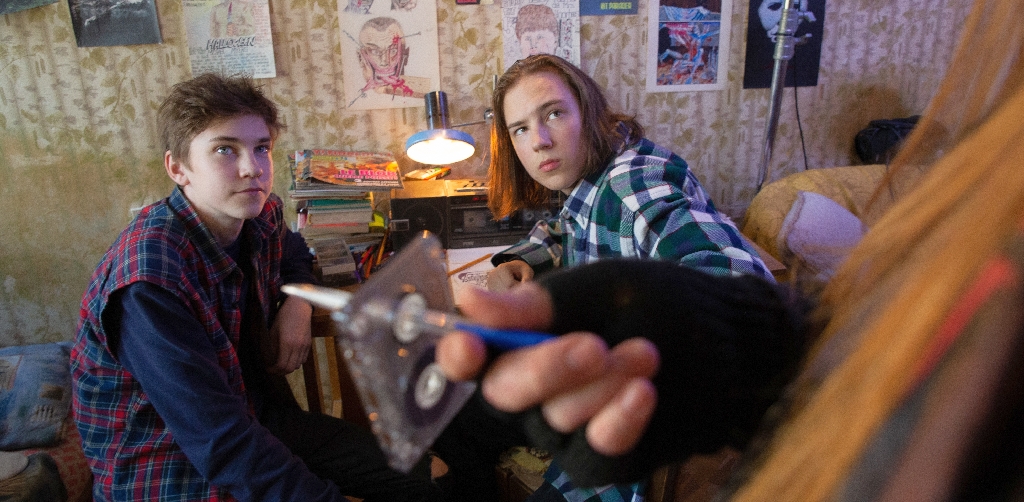 Jelgava '94
Children´s and Youth Films, Latvia 2019, 86 Min., latv. OV, engl. st, 16 years and older
Janis turned 14 in 1994 in the Latvian city of Jelgava, just about the time that Nirvana frontman Kurt Cobain shot himself in the head. A fan of Cobain's grunge band, Janis soon finds like-minded friends – teenage misfits who hang out together in the woods or on the roof. While they talk about forming their own death metal band, Janis increasingly gets in trouble at school … This authentic teenage drama by twenty-nine-year old director Jānis Ābele about non-conformist Metalheads in newly independent Latvia won four national film prizes in Latvia. It is based on the bestselling winner of the European Union Prize for Literature, "Doom 94" by Jānis Joņevs, who plays himself in the film, accompanying the protagonist to the sites of his "iniquities" and commenting on them by quoting from his book.
Director Jānis Ābele
Screenplay Matīss Gricmanis, nach dem Roman von Jānis Joņevs
Producer Antra Cilinska
Production Company Juris Podnieks Studio, CitadelesSt. 2, 1010 Riga, Mail: jps@jps.lv, Web: www.jps.lv
Cast Bruno Bitenieks (Janis), Alekss Tauriņš (Nave), Endijs Žuks (Zombis), Elizabete Zviedre (Kristine), Jānis Joņevs, Alise Danovska, Sandris Broks, Ieva Puķe, Kaspars Gods
Trailer
catalogue page PDF-Download
Screenings
No screenings are available for this film.