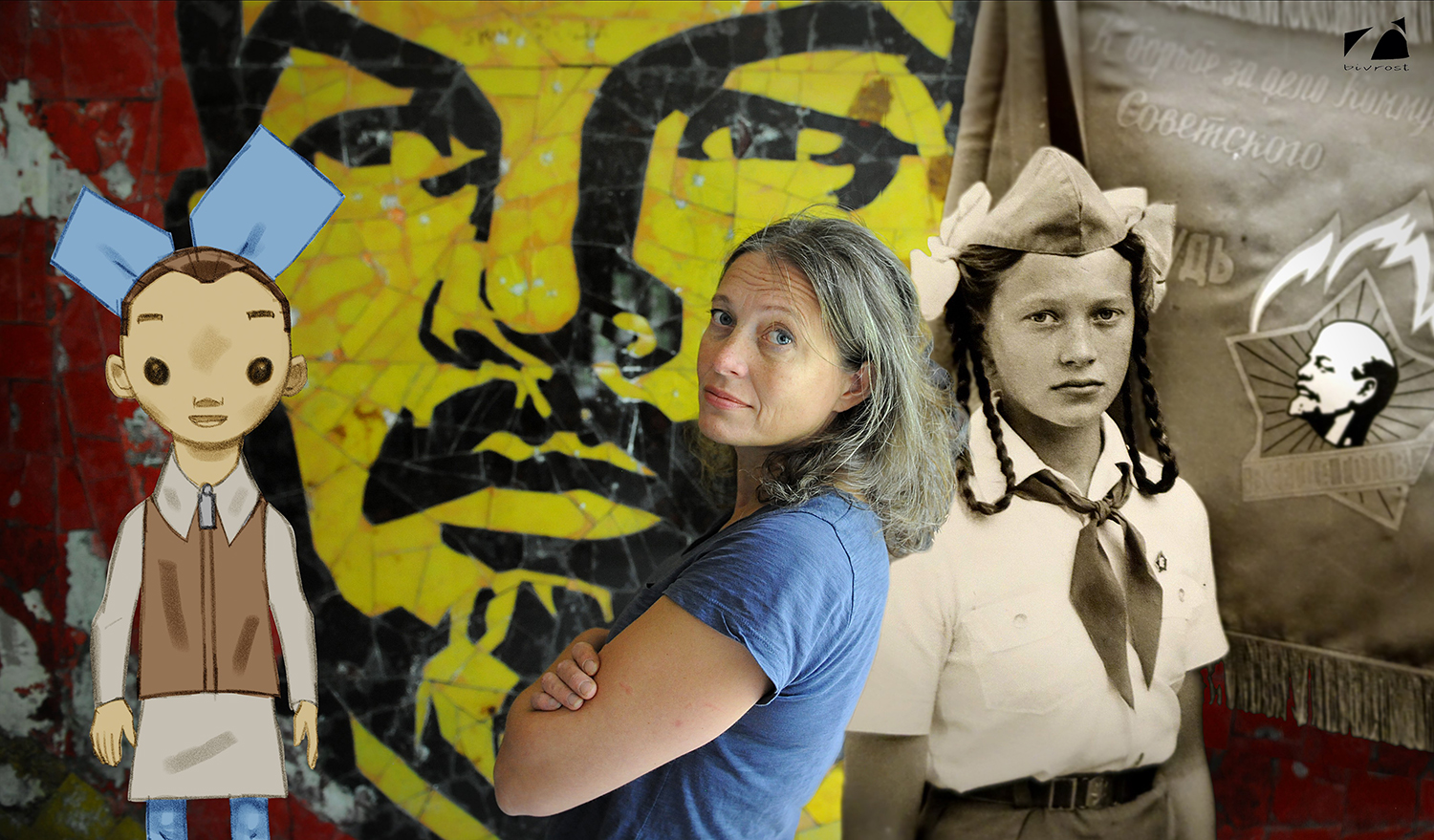 Mans mīļākais karš
Mein liebster Krieg / My Favorite War
Competition Documentaries, Norway / Latvia 2020, 82 Min., engl., latv. OV, engl. st
The narrative arc of the film stretches from 1944 to 1991, from the stories of World War II until Latvia regains independence. And arrayed along that arc are the director's personal reminiscences about the power of propaganda in her childhood imagination and the family's charged political life. There are memories of her grandfather, who was deemed an enemy of the state and sent to Siberia, of the way her father conformed to the Soviet system, and of her own career as a functionary in the state's youth association. Ilze Burkovska-Jacobsen says, "I had to make a choice then – who do I want to become and what do I believe in? The same questions young generations are asking themselves today" … Made over nine years, this artful depiction of a painful emotional realisation won one of the main prizes at the 2020 Annecy Festival of animation.
Director Ilze Burkovska-Jacobsen
Screenplay Ilze Burkovska-Jacobsen
Producer Trond Jacobsen, Guntis Trekteris
Production Company Bivrost film & tv as, Gyldenlövesgate 11, 3117 Tønsberg, Web: www.bivrostfilm.com
Festival Contact Norwegian Film Institute, Dronningens gate 16, 0152 Oslo, Mail: post@nfi.no, Web: www.nfi.no
catalogue page PDF-Download
Screenings
No screenings are available for this film.