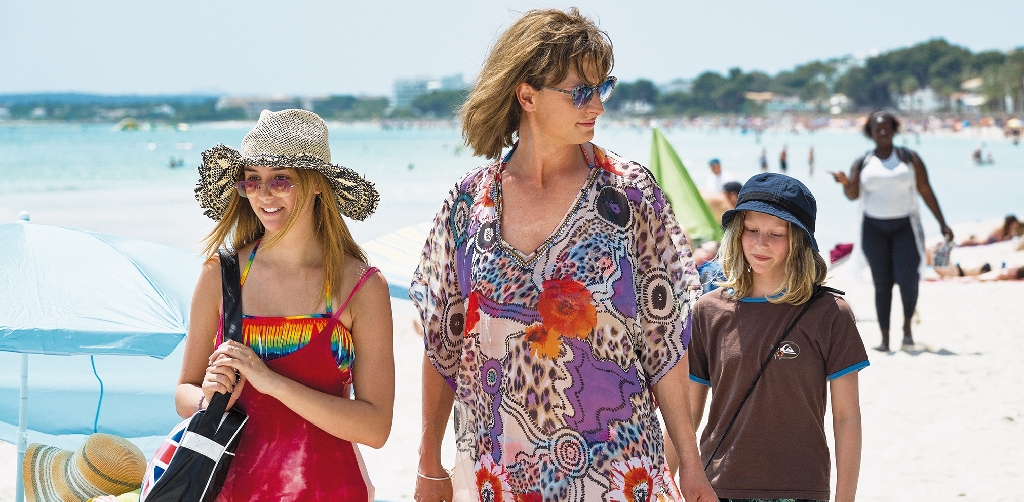 En helt almindelig familie
Eine total normale Familie / A Perfectly Normal Family
Competition Narrative Films, Denmark 2020, 95 Min., dan., engl. OV, ger. st, FSK: ab 6 Jahren
Eleven-year-old Emma always thought her family was just like all the others – until one fateful morning when her father Thomas explains that he's going to be living as a woman from now on. As Thomas slowly transforms into the elegantly dressed Agnete, the relationship between father-becoming-mother and daughter also changes. Emma learns that maybe it's change that is actually perfectly normal … Malou Reymann draws a sensitive and humorous portrait of a family that must break from traditional notions in order to find a common future. Her own family's story served as the model for this moving tragicomedy. "The film is a very authentic reflection of what I went through back then. I didn't need this film as therapy – I didn't make it for me, but instead I've told a story that I hope others can identify with", she says.
Director Malou Reymann
Screenplay Malou Reymann
Producer Matilda Appelin, René Ezra
Production Company Nordisk Film Production A/S, Mosedalvej 14, 2500 Valby, Mail: nordiskfilm@nordiskfilm.com, Web: www.nordiskfilm.com
World Sales New Europe Film Sales, Czerniakowska 73/79, 00-718 Warschau, Mail: festivals@neweuropefilmsales.com, Web: www.neweuropefilmsales.com
Distributor Salzgeber & Co. Medien GmbH, Prinzessinenstr. 29, 10969 Berlin, Mail: info@salzgeber.de, Web: www.salzgeber.de
Cast Kaya Toft Loholt (Emma), Mikkel Boe Følsgaard (Thomas/Agnete), Rigmor Ranthe (Caroline), Neel Rønhol (Helle), Jessica Dinnage (Naja), Hadewych Minis (Petra), Tammi Øst (Vibeke)
Trailer
catalogue page PDF-Download
Screenings
No screenings are available for this film.