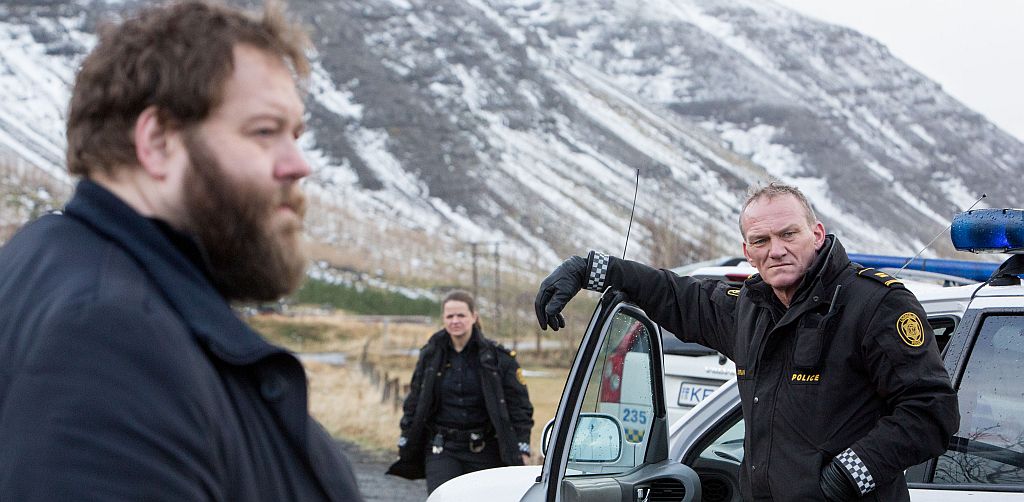 Ófærð
Trapped - Gefangen in Island / Trapped - S2 E1&2
Series, Iceland 2018, 10 x 55 Min., icel. OV, engl. st
Andri, a successful policeman but failed husband and family man, moves to Reykjavik in hope of peace, tranquillity, and a new beginning. But when the Minister for Economic Affairs almost dies in a fire bomb in front of Parliament, Andri takes up the investigation. It quickly becomes clear that the assailant was not an environmental activist, but had personal reasons for the assassination attempt. Clues lead from the capital to the remote north of Iceland – to the city where Andri's colleague Hinrika has since replaced him. Everything here seems as if Andri never left. In the tight-knit community, he is confronted with his past and a perfidious system of lies and silence. Once again, a game of cat and mouse begins for Andri – in the very place he wanted to escape.
Series Creator Baltasar Kormákur
Director Baltasar Kormákur, Börkur Sigþórsson
Screenplay Clive Bradley, Sigurjón Kjartansson, Sonia Moyersoen
Producer Baltasar Kormákur, Magnús Viðar Sigurðsson
Production Company RVK Studios, Mail: rvkstudios@rvkstudios.is, Web: www.rvkstudios.is
Distributor ZDF Enterprises GmbH, Mail: info@zdf-enterprises.de, Web: www.zdf-enterprises.de
Cast Ólafur Darri Ólafsson (Andri), Ilmur Kristjánsdóttir (Hinrika), Ingvar E. Sigurðsson (Ásgeir), Elva María Birgisdóttir (Þórhildur), Baltasar Breki Samper (Hjörtur)
Trailer
catalogue page PDF-Download
Screenings
No screenings are available for this film.