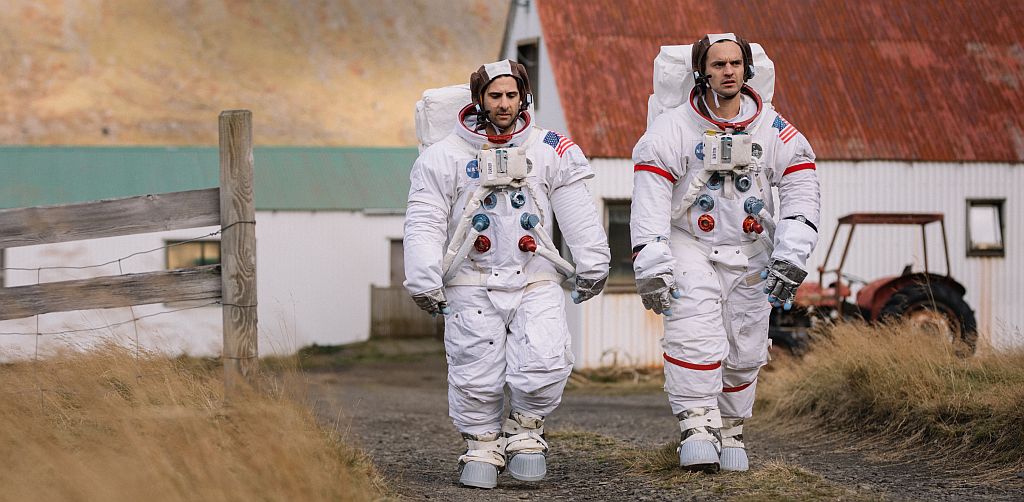 To Plant a Flag
Nordic Shorts, Norway / Iceland 2018, 15 Min., engl. OV
Houston, we have a problem. In 1966, to help prepare for the moon landing fifty years ago, NASA sent two astronauts to the lunar-like landscape of Iceland. Their training mission is at risk when they encounter an Icelandic sheep farmer … An unknown chapter in the history of space travel with a cast of international stars.
Director Bobbie Peers
Screenplay Bobbie Peers
Producer Ruben Thorkildsen, Henrik Hofstad, Skúli Malmquist
Production Company Ape&Bjørn, Mail: post@apeogbjorn.no, Web: www.apeogbjorn.no
World Sales New Europe Film Sales, Mail: festivals@neweuropefilmsales.com, Web: www.neweuropefilmsales.com
Festival Contact Norwegian Film Institute, Mail: post@nfi.no, Web: www.nfi.no
Cast Jason Schwartzman (Astronaut), Jake Johnson (Astronaut), Ingvar E. Sigurðsson (Bauer)
Trailer
catalogue page PDF-Download
Screenings
No screenings are available for this film.