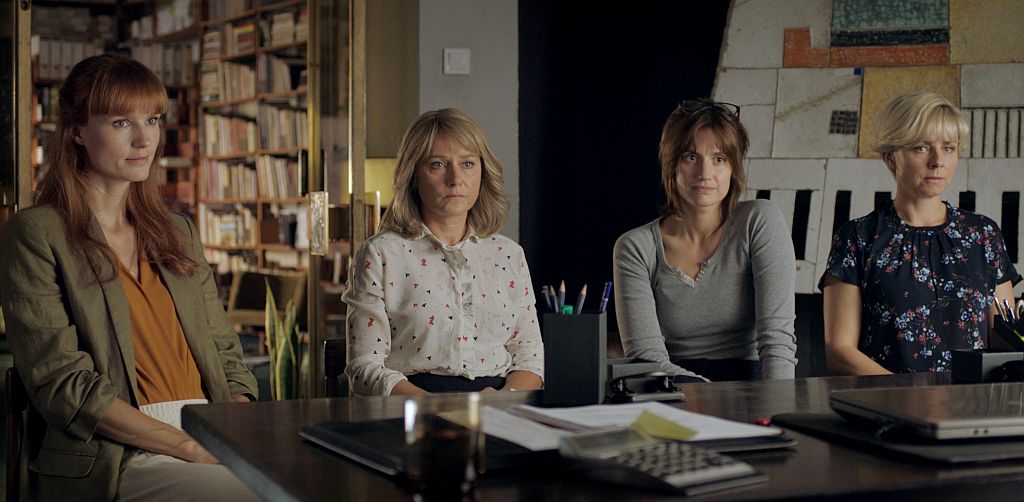 Undtagelsen
Ausnahme / The Exception
Competition Narrative Films, Denmark / Serbien 2019, 110 Min., dan. OV, engl. st
Iben and Malene work at a Danish centre for information on genocide. They also stand by each other's side outside of work. Iben has just gone through a hostage situation in Nairobi, Malene suffers from arthritis. One night, they receive anonymous death threats by e-mail. Their suspicions initially fall on a Serbian war criminal they are investigating, but soon they begin to suspect that the sender is someone much closer to home. Could the new colleague Anne-Lise, or the secretary Camilla possibly have justifiable reasons to wish the women harm? Christian Jungersen's psychological thriller about the banality of evil topped the bestseller list in Denmark for months. In this congenial adaptation by Jesper W. Nielsen, four brilliant actresses reveal the emotional abysses of not only of those who bully, but also of their victims.
Director Jesper W. Nielsen
Screenplay Christian Torpe, nach dem Roman von Christian Jungersen
Producer Marcella L. Dichmann, Mille Bjørke, Miriam Nørgaard
Production Company Fridthjof Film A/S, Mail: mail@f-film.com, Web: www.f-film.com
World Sales LevelK ApS, Mail: niklas@levelk.dk, Web: www.levelk.dk
Festival Contact Danish Film Institute, Mail: dfi@dfi.dk, Web: www.dfi.dk
Cast Danica Curcic (Iben), Amanda Collin (Malene), Sidse Babett Knudsen (Anne-Lise), Lene Maria Christensen (Camilla), Olaf Johannesen (Poul), Magnus Krepper (Gunnar), Simon Sears (Rasmus)
Trailer
catalogue page PDF-Download
Screenings
No screenings are available for this film.