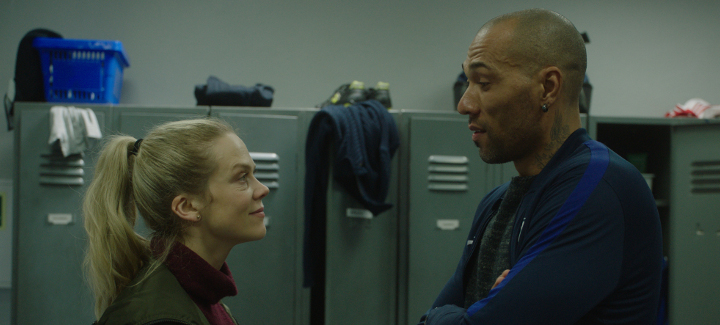 Home Ground E1&2
Heimebane / Home Ground E1&2
Drama Series, Norway 2018, 2 x 50 Min., norw. OV, engl. st
"Helena loves to play football. She has led her women's team as far as the semi-finals of the Champions League. She's in demand as a TV commentator, but she's not taken entirely seriously. When she gets a pretty measly offer as assistant coach for a small-town club on its way up, she wants more. She leaves the women's side and manages to win herself the job as coach for the up-and-coming team, which has just made it into the A league. "I know you don't believe in me because I'm a woman, but I'm the right person for this job!" – with those fighting words, Helena faces off against her players and her rival Michael, who was initially chosen as coach. Helena now faces an uphill battle against clichés and prejudice, but she never loses sight of her goal of proving that women can be just at least as good as men."
Series Creator Johan Fasting
Director Arild Andresen
Producer Vilje Kathrine Hagen
Cast Ane Dahl Torp (Helena), John Carew (Michael), Axel Bøyum (Adrian), Emma Bones (Camilla), Morten Svartveit (Espen)
Trailer
catalogue page PDF-Download
Screenings
No screenings are available for this film.