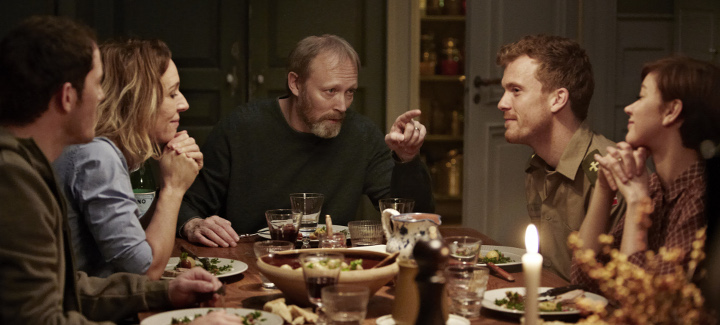 Herrens veje
Die Wege des Herrn E1&2 / Ride Upon the Storm E1&2
Series, Denmark 2017, 2 x 60 Min., dan. OV, engl. st
"For 250 years, every generation of Johannes family has produced a priest. He is continuing the tradition and has already chosen his son August to follow him as a man of the cloth. By contrast, his younger son Christian is following his own path. This is the opening premise for a modern-day Cain and Abel story, with Johannes – powerful, mesmerizing, and charismatic, but driven by vanity, rage, and alcoholism – pushing his sons into fateful decisions. One wants recognition, the other is trying to break away. Johannes denies both sons his paternal love and care with grave consequences for the entire family. August goes to war as a military chaplain, Christian becomes an angry loser. "Borgen" showrunner Adam Price follows that political drama with this story of complex father-son relationships, which won the 2018 Nordisk Film & TV Fond prize."
Series Creator Adam Price
Director Kaspar Munk
Screenplay Adam Price, Karina Dam, Poul Berg
Producer Camilla Hammerich
Cast Lars Mikkelsen (Johannes), Ann Eleonora Jørgensen (Elisabeth), Simon Sears (Christian), Morten Hee Andersen (August)
Trailer
catalogue page PDF-Download
Screenings
No screenings are available for this film.