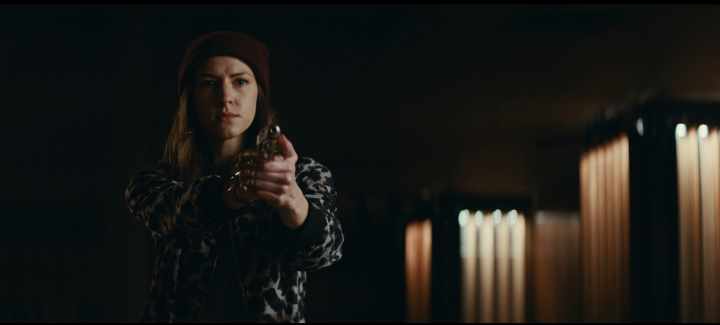 Emma and the Fury
Emma und die Wut / Emma und die Wut
Filmforum, Germany / Italy 2018, 14 Min., ger. OV, engl. st
After breaking her ex-boyfriend's nose with a toaster, young, attractive Emma is sentenced to anger management therapy. There she meets Frank who asks her to become his pimp. But her first day on the job already puts her to the test: Can she manage her anger, or is it better to just let loose?
Director Elisa Mishto
Screenplay Elisa Mishto
Producer Sascha Ring, Elisa Mishto, Mira Um
Cast Natalia Belitski (Emma), Trystan Pütter (Zuhälter), Arnel Taci (Callboy Frank)
Trailer
catalogue page PDF-Download
Screenings
No screenings are available for this film.