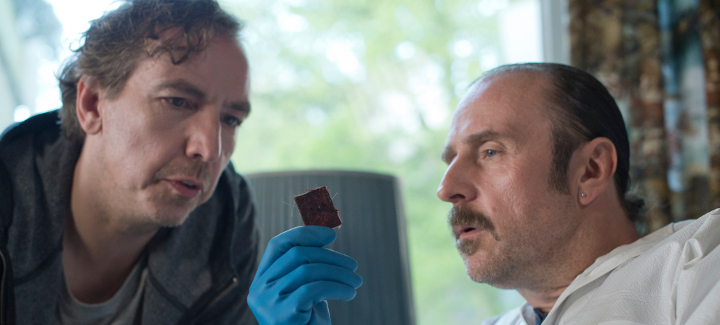 Der Tatortreiniger - Rebellen
Crime Scene Cleaner - Rebels
Filmforum, Germany 2018, 30 Min., accessible screening
As Schotti is working at a bizarre crime scene, his friends Didi and Frido stop by to bring him his forgotten key. While Frido is on the loo with digestion problems, Schotti explains the universe of felt slides, including its luxury premium segment, to Didi, only to end up at ex-girlfriend Merle with a tear-choked voice.
Director Arne Feldhusen
Screenplay Mizzy Meyer
Producer Kerstin Ramcke
Cast "Bjarne Mädel (Heiko Schotte), Olli Schulz (Didi), Jan Georg Schütte (Frido)"
catalogue page PDF-Download
Screenings
No screenings are available for this film.