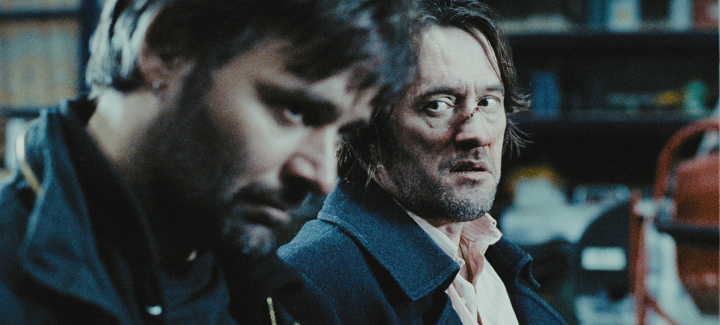 Reykjavik - Rotterdam
Reykjavík - Rotterdam / Reykjavik - Rotterdam: Tödliche Lieferung
Retrospective, Iceland / the Netherlands / Germany 2008, 88 Min., icel. OV, engl. st
In 2008, Kristófer, from Iceland, must cope with his own personal financial crisis. After the former seaman has spent some time in jail for smuggling alcohol, he works as a night watchman. Waiting at home are his wife Iris, two kids, and a mountain of debt. The final straw comes in the form of an eviction notice. Kristófer sees no other possibility than to sign on as a sailor again and try to make a killing. Together with his old mates, he sails to Rotterdam aboard a container ship. However, not only does the freighter run off course, Kristófer's plan also runs into heavy seas. Working from a script by the famous Icelandic crime writer Arnaldur Indriðason, Óskar Jónasson gives us a fast-paced mixture of action film, drama, and comedy, which was even awarded the honour of a Hollywood remake ("Contraband", dir: Baltasar Kormákur).
Director Óskar Jónasson
Screenplay Arnaldur Indriðason, Óskar Jónasson
Producer Agnes Johansen, Baltasar Kormákur
Cast Baltasar Kormákur (Kristófer), Ingvar Eggert Sigurðsson (Steingrímur), Lilja Nótt Þórarinsdóttir (Íris)
Trailer
catalogue page PDF-Download
Screenings
No screenings are available for this film.