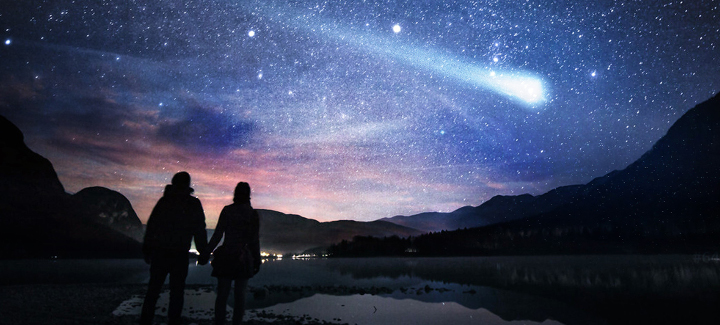 The Comet
Kometen / Der Komet
Children´s and Youth Films, Norway 2017, 72 Min., norw. OV, engl. st, 14 years and older
"Gustav's father abandoned him as a child. Now, at 20, he's still living with his mother in a small motel on the outskirts of the city. He believes in UFOs and has dedicated his life to the search for his missing father. He falls in love with a young hairdresser and, as the return of the fateful comet grows closer, a family secret is bit by bit revealed and memories are awakened. Is Gustav's first love his sister? And was his father really kidnapped by aliens 12 years ago? "The Comet" is about a yearning for things lost, and about the havoc that unspoken truths can wreak on families. But it's also about the fact that truth does not necessarily bring redemption. Bård Røssevold's debut film is a sensitive drama whose soft tones paint a complex and subtle portrait of a fractured family. "
Director Bård Røssevold
Screenplay Torben Bech
Producer Magnus Kristiansen, Gyda Velvin Myklebust
Cast Axel Bøyum (Gustav), Julian Borchgrevink Næss (Gustav, 8), Trond Espen Seim (Peder), Jørgen Langhelle (Bill), Theresa Eggesbø (Charlotte), Cecilie Mosli (Linda)
catalogue page PDF-Download
Screenings
No screenings are available for this film.