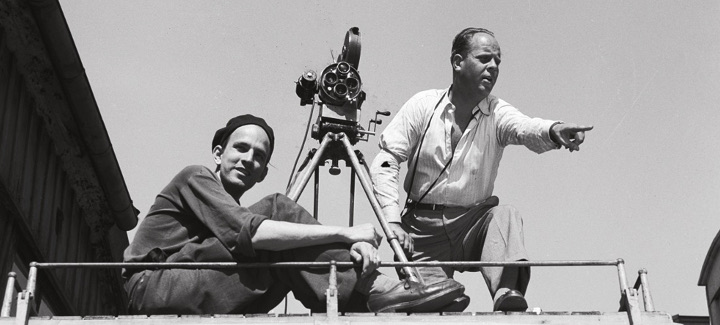 Bergman - A Year in a Life
Bergman - ett år, ett liv / Bergman - ein Jahr, ein Leben
Specials, Sweden / Norway 2018, 116 Min., sw., engl., ger. OV, engl. st
"In this exceptional documentary, multi-award-winning director Jane Magnusson takes an unusual look at the legendary Ingmar Berman. Based on a single fateful year, his whole work and life unfolds. Stockholm 1957: Within a few months, Ingmar Bergman shoots the cinematic classics "Wild Strawberries" and "The Seventh Seal", writes the script for his later success "The Silence", all the while staging a handful of plays at the Theatre Dramaten and last but not least, he is busy managing his numerous affairs and children. This single year mirrors Bergman's entire life. Jane Magnusson succeeded in making an impressive study of creativity and mania, as well as the price artists both pay and demand from their surroundings."
Director Jane Magnusson
Screenplay Jane Magnusson
Producer Cecilia Nessen, Mattias Nohrborg, Fredrik Heinig
Trailer
catalogue page PDF-Download
Screenings
No screenings are available for this film.