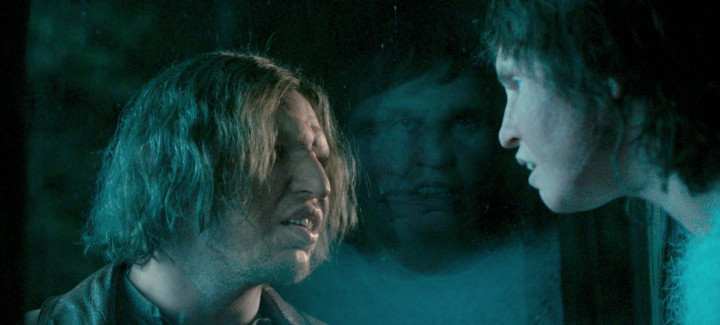 Gräns
Border
Specials, Sweden / Denmark 2018, 101 Min., sw. OV, engl. st
"Tina is irreplaceable in her job as a customs officer on the border. She has a highly-developed sense of smell. She unerringly scents the shame and nervousness that travellers try to hide when they go through customs. She even puts police on the trail of a paedophile ring. But Tina remains an outsider. Her coarse features and blotchy skin set her apart; she has an easier time understanding the forest and its animals than humans. Then one day at work, Vore stands at her station. Tina develops an immediate attraction to the abrasive stranger. But the secret he is keeping will call her entire existence into question. In his film, Ali Abasi combines social realism and magical mysticism in ways that captivated both critics and audiences – "Border" won the top prize in the "un certain regard" section at Cannes in 2018."

The Screenings on october 30th at Kolosseum and on november 3rd at CineStar 6 will be with german subtitles.
Director Ali Abbasi
Screenplay Isabella Eklöf, Ali Abbasi, John Ajvide Lindqvist
Producer Nina Bisgaard, Piodor Gustafsson, Petra Jönsson
Cast Eva Melander (Tina), Eero Milonoff (Vore), Jörgen Thorsson (Roland), Viktor Åkerblom (Ulf), Matti Boustedt (Tomas)
Trailer
catalogue page PDF-Download
Screenings
No screenings are available for this film.