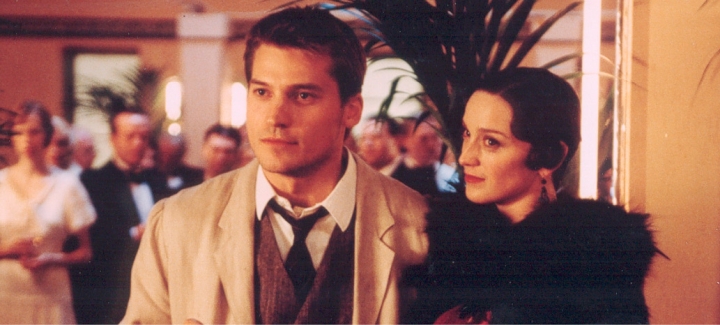 Misery Harbour
Flugten fra Jante / Misery Harbour
Retrospective, Norway / Canada / Denmark / Sweden 1999, 102 Min., norweg., engl. OV, engl. st
The film is based on a novel by Aksel Sandemose that took a critical look at society. It takes us back to Oslo in the 1930s and from there to Newfoundland. It is there that Espen Arnakke tries his luck after emigrating from the small, backward Danish town of Jante. Instead of spending his life in the factory there, he joins a merchant ship headed across the Atlantic. To escape a sadistic captain, he jumps ship and ends up stranded in the Newfoundland town of Misery Harbour. His life is no easier in the fishing village, brightened up only by his encounter with Eva. That is until a capricious rival in the shape of his former shipmate John Wakefield shows up and ensures that, for Espen, the town lives up to its name. A classic adventure movie, based on a story by one of the greatest Scandinavian writers of the 20th century.
Director Nils Gaup
Screenplay Sigve Endresen, Kenny Sanders
Cast Nikolaj Coster-Waldau (Espen), Stuart Graham (John), Anneke von der Lippe (Jenny), Bjørn Floberg (Johan)
catalogue page PDF-Download
Screenings
No screenings are available for this film.