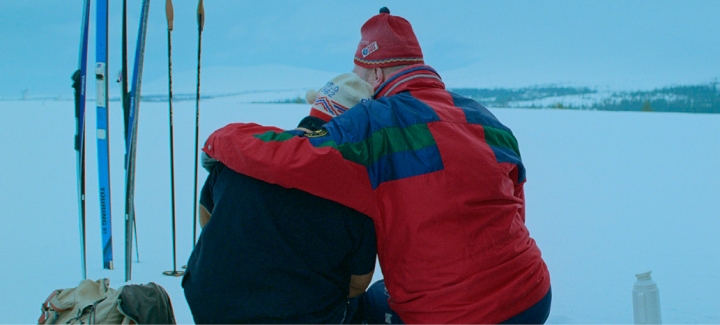 Thanks for Dancing
Takk for turen / Thanks for Dancing
Short Films, Norway 2016, 19 Min., norweg., swed. OV, engl. st
Roland and Berti live an isolated life together in a snowed-in farmhouse in eastern Norway. Roland was once a professional athlete, number one in Norway in Nordic combined winter sports. Berti was his coach. The one left his family for love of the other. "Thanks for Dancing" is a serene telling of the couple's last winter, the end of a happy life together.
Director Henrik Martin Dahlsbakken
Screenplay Henrik Martin Dahlsbakken, Kamilla Krogsveen
Cast Stein Winge (Roland), Jan Malmsjö (Bertil)
catalogue page PDF-Download
Screenings
No screenings are available for this film.