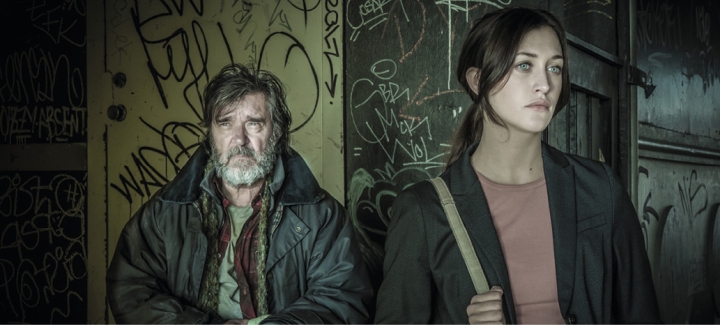 Spring Tide
Springfloden / Springflut – E1&2
Series, Sweden / Germany 2016, 2 x 45 Min., swed. OV, engl. st
On the night of a full moon 23 years ago, a woman was buried in sand up to her neck at the beach on North Koster island and left to die at the hands of the spring tide. For aspiring police detective Olivia Rönning, researching the unsolved case is initially nothing more than homework during her semester break. But when she finds out that her late father once tackled the murder, she starts to take the whole thing more seriously. The deeper her investigations take her, the more she discovers that she may be onto something, because the principle detective on the case back then, Tom Stilton, seems to have disappeared off the face of the Earth. When brutal mobile phone videos of attacks on the homeless start making the rounds, their paths cross. The ten-part series is based on the novel of the same name and is the first film version of one of the four books so far in the Rönning/Stilton series.
Director Mattias Ohlson, Niklas Ohlson
Screenplay Cilla Börjlind, Rolf Börjlind
Cast Kjell Bergqvist (Tom Stilton), Julia Ragnarsson (Olivia Rönning), Johan Widerberg (Minken), Cecilia Nilsson (Mette), Helena Bergström (Linn)
Trailer
catalogue page PDF-Download
Screenings
No screenings are available for this film.