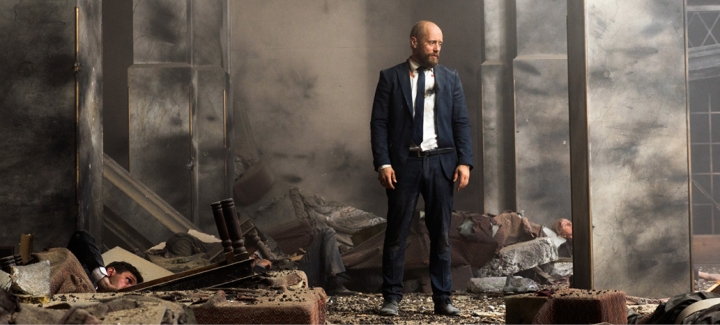 Nobel - fred for enhver pris
Nobel - Frieden um jeden Preis – E1&2 / Nobel - Peace at any Cost
Series, Norway / Sweden / Iceland 2016, 2 x 45 Min., norweg. OV, engl. st
"For make no mistake, evil does exist in the world." This series about the soldier Erling Riiser opens with those words from Barack Obama's Nobel lecture. Intelligent, interwoven story lines reveal surprising facets of the protagonist over eight episodes of the most expensive Norwegian TV series ever made. Riiser, a father, husband and soldier who is quick, intuitive and precise is drawn into the depths of political machinations in Norway around oil interests and peace efforts in Afghanistan. Events from Riiser's recent history in the Mideast alternate with scenes from the present in Norway. Riiser's unit successfully completes a mission at a crowded open-air market. Cut. Riiser on a well-earned furlough and up for a medal, bumps into an old acquaintance from Afghanistan in Oslo, seemingly at random. It is a complex look at the dilemma of "peace at any cost".
Director Per Olav Sørensen
Screenplay Mette Bølstad, Stephen Uhlander
Cast Aksel Hennie (Erling Riiser), Tuva Novotny (Johanne Riiser), Anders Danielsen Lie (Jon Petter Hals), Atheer Adel (Sharif Samani), Danica Curcic (Adella Hanefi), Christian Rubeck (Außenminister)
Trailer
catalogue page PDF-Download
Screenings
No screenings are available for this film.