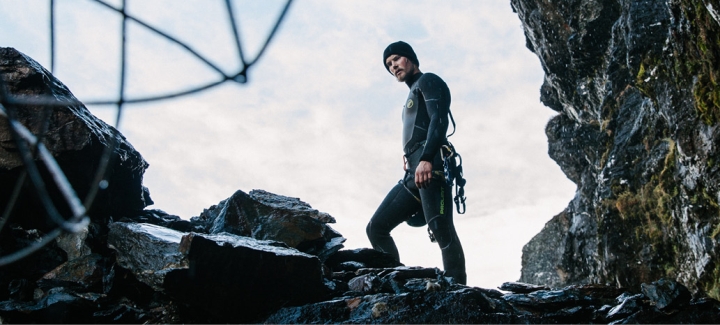 Cave
Cave / Die Höhle
Specials, Norway 2016, 85 Min., norweg. OV, engl. st
Charlotte, Adrian and Viktor are closely bound by their deployment in Afghanistan. In their late twenties, they are already veterans of war. Since returning home, Charlotte and Adrian are a couple and trying to have children. They haven't seen Viktor in ages, so the three friends have decided to undertake and extreme sport adventure together. They plan to descend into an unexplored cave formation, go deep into it and come out through a second opening. If they succeed, they would be the first – inexperienced spelunkers have already died trying, or simply disappeared. But what begins as an exciting adventure soon becomes a nightmarish encounter with the past for the three friends. A well-acted thriller that will wow audiences with its skilful use of gloomy locations.
Director Henrik Martin Dahlsbakken
Screenplay Henrik Martin Dahlsbakken
Cast Heidi Toini Øieren (Charlotte), Mads Sjøgård Pettersen (Adrian), Benjamin Helstad (Viktor), Ingar Helge Gimle (Erling)
Trailer
catalogue page PDF-Download
Screenings
No screenings are available for this film.