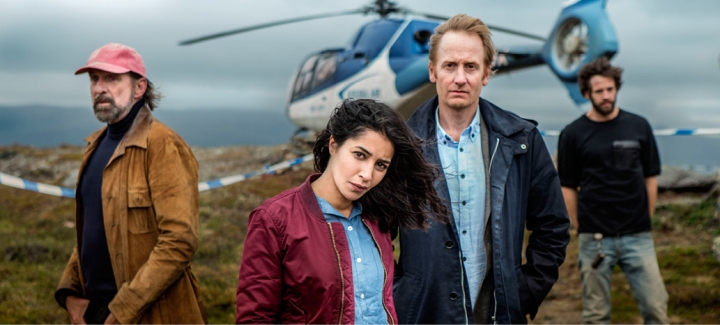 Midnight Sun
Midnattssol / Midnight Sun – E1&2
Series, France / Sweden 2016, 2 x 55 Min., french, swed., engl. OV, engl. st
Facing a confrontation with her own past at home, French policewoman Kahina Zadi takes on a special investigation while on vacation. She travels to Kiruna in Sweden's remote far north to look into the brutal murder of a French citizen. Working with Swedish prosecutor Anders Harnesk, she embarks on a race to catch up in the northern night that is as bright as day, amid the breathtaking backdrop of Lapland. Harnesk, a single father and Sami, is a reluctant detective who would rather hide in fear behind his new colleague. Zadi is confronted with a brutal and reckless serial killer who is always one step ahead of her and seems to be following a macabre plan, while her own painful past relentlessly closes in on her. Over eight episodes, the pair of mismatched detectives Zadi & Harnesk try to get to the bottom of the mysterious murders.
Director Måns Mårlind, Björn Stein
Screenplay Måns Mårlind
Cast Leila Bekhti (Kahina Zadi), Gustaf Hammarsten (Anders Harnesk), Peter Stormare (Rutger Burlin)
catalogue page PDF-Download
Screenings
No screenings are available for this film.