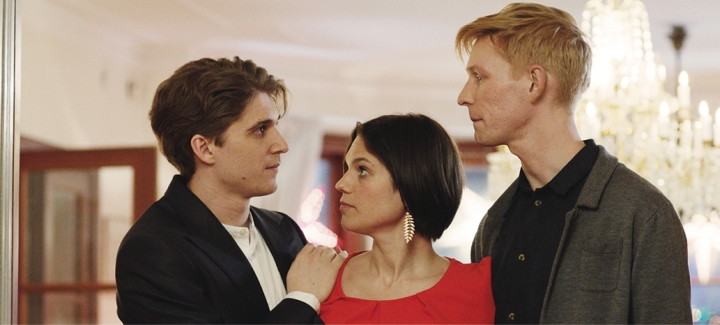 A Holy Mess
En underbar jävla jul / Eine schöne Bescherung
Feature Films, Sweden 2015, 108 Min., swed. OV, engl. st
Simon and Oscar have been together for three years; they've recently moved into a house with their good friend Cissi. The only room in their new home that's finished is the nursery, since Cissi is nine months pregnant. Still, Simon and Oscar are determined to celebrate Christmas there with their families. It's finally time to reveal the secret of Cissi's child's paternity and the reason for this new family arrangement. But it's not all that simple. While Oscar's father mercilessly inspects the tumble-down house for deficiencies, Simon's mother shows up with her new, very young lover. And nobody is particularly enthusiastic about the new, modern family planning model that's been announced. This fast-paced Christmas comedy with serious moments teaches us why it's worth challenging what we consider "normal", especially on holidays.
Director Helena Bergström
Screenplay Edward af Sillén, Daniel Réhn, Helena Bergström
Cast Anastasios Soulis (Simon), Anton Lundqvist (Oscar), Rakel Wärmländer (Cissi), Helena Bergström (Carina), Robert Gustafsson (Ulf), Maria Lundqvist (Monica)
Trailer
catalogue page PDF-Download
Screenings
No screenings are available for this film.