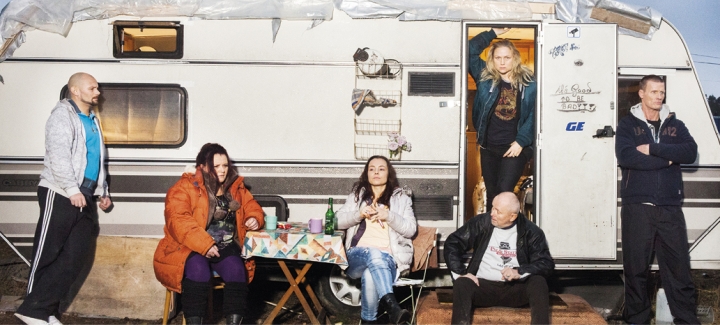 Drifters
Tjuvheder / Drifters
Feature Films, Sweden 2015, 92 Min., swed. OV, engl. st
Minna is 30, has ADHD and is a drug addict, with her drug of choice being speed. She can't earn enough money as a street dealer to pay her back rent. So she talks a couple of small-time criminals into doing business – and makes off with a bundle of cash that's not hers. Now she's running not only from the police, but also from the notorious chieftain of the local drug trade. When Minna meets Katja, who's on her way to an illegal trailer camp, she gets into the car with her. The close-knit community outside the city is home to those who don't fit in anywhere else. But Minna's arrival upsets the rules and delicate balance of the camp. The film manages to avoid sugar-coating or inordinate sympathy with its protagonist while still doing justice to her fight for dignity.
Director Peter Grönlund
Screenplay Peter Grönlund
Cast Malin Levanon (Minna), Lo Kauppi (Katja), Tomasz Neuman (Boris), Kalled Mustonen (Tonni), Harry Friedländer (Mirre), Ulf Stenberg (Anders), Peter Viitanen (Peter)
Trailer
catalogue page PDF-Download
Screenings
No screenings are available for this film.