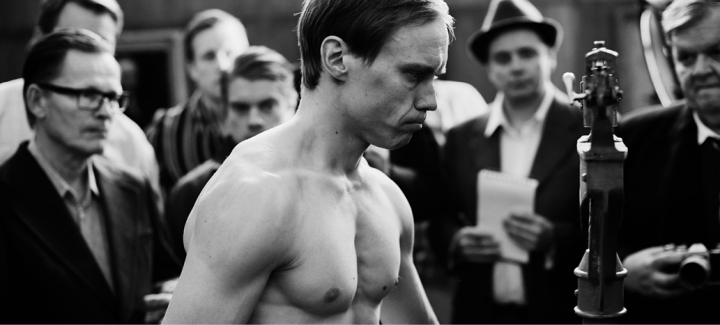 The Happiest Day in the Life of Olli Mäki
Hymyilevä Mies / Der glücklichste Tag im Leben des Olli Mäki
Feature Films, Finland / Germany / Sweden 2016, 93 Min., finn. OV, engl. st
Twenty-five year old boxer Olli Mäki weighs two kilos too much for the lightweight class. If he wants to compete in the world championships against the seemingly unbeatable defending champion, Davey Moore, he needs to bring his weight down to 57 kilos in a hurry. Training is hard; his ambitious manager demands a lot and he is less than enthused about Olli's new love, Raija, who threatens to distract the kind-hearted young athlete from the task at hand. In the end, Olli has to get his priorities straight. This optimistic sport drama is based on a true story. Olli Mäki actually did fight Moore at the World Boxing Championships in Helsinki. The film uses subtle black-and-white cinematography and laconic humour to tell a story of young love. It received top honours in "Un Certain Regard" at Cannes and is Finland's submission to the Oscars.
Director Juho Kuosmanen
Screenplay Mikko Myllylahti, Juho Kuosmanen
Cast Jarkko Lahti (Olli Mäki), Oona Airola (Raija), Eero Milonoff (Elis Ask), John Bosco Jr. (Davey Moore)
Trailer
catalogue page PDF-Download
Screenings
No screenings are available for this film.