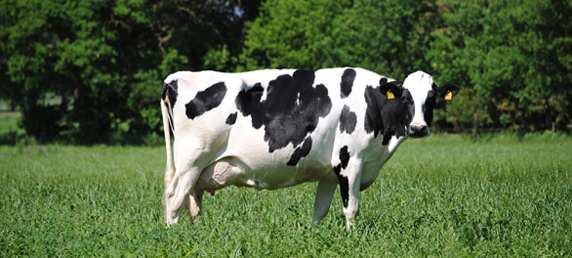 Beautiful Krista
Die schöne Krista / Die schöne Krista
Filmforum, Germany 2013, 93 Min.
Middle-aged Krista is beautiful. Her figure and the way she moves testify to aristocracy and class: balanced, sublime, perfect in form, and blessed with an impressivge udder. Freshly bathed, dried and styled, she is elected as Germany's most beautiful cow. And all of a sudden her life changes entirely, because now she belongs to the international elite and is groomed and cared for even more. This documentary film accompanies Krista and her raiser to competitions all over the world; it is there when the vet comes, or when the plack-pied calves for the first time. But despite all the farm romance, it is evident that raising cattle is a tough business and a risky strategy for survival in an ever more demanding environment.
Director Antje Schneider, Carsten Waldbauer
Screenplay Antje Schneider
catalogue page PDF-Download
Screenings
No screenings are available for this film.