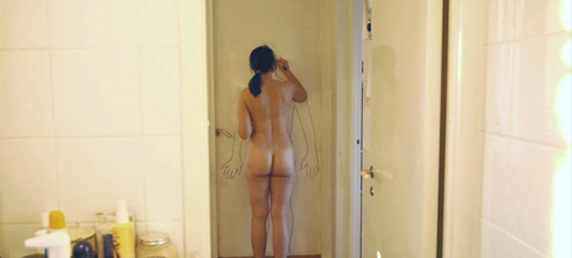 2011 12 30
Short Films, Sweden 2013, 3 Min.
A naked woman draws her own outline on her apartment door. It's not easy, but she manages. Working on the sketch, she even finds the right place for her breast. Then she steps away from the door. She concentrates and strikes a blow.
Director Leontine Arvidsson
Screenplay Leontine Arvidsson
catalogue page PDF-Download
Screenings
No screenings are available for this film.