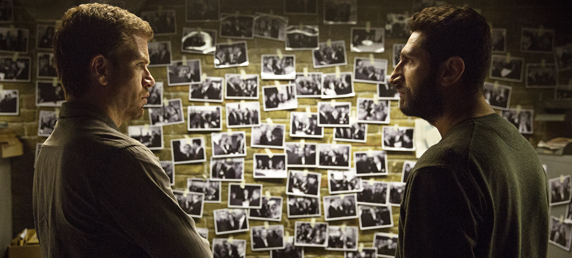 The Keeper of Lost Causes
Kvinden i buret / Erbarmen
Specials, Denmark / Germany / Norway 2013, 97 Min.
After a police operation fails bitterly, Carl Mørck is referred to the newly founded section Q. His mission is clearly stated: he is no longer allowed to investigate of his own accord but must rather quietly and swiftly close old, as yet unsolved cases. It is a matter of days before his stubborn-mindedness leads him and his Assistant Assad on the trail of Merete Lynggaard. Years before, the famous politician had disappeared mysteriously on a ferry. The case had been shelved as a presumed suicide. But Carl and Assad find clues that cast doubts on the issue. In spite of their instructions, they decide to investigate - and begin to understand that evil sometimes merely waits for the right moment before it violently and terribly enters into a life...
Director Mikkel Nørgaard
Screenplay Nikolaj Arcel nach dem Roman von Jussi Adler Olsen
Cast Nikolaj Lie Kaas (Carl Mørck), Fares Fares (Assad), Sonja Richter (Merete Lynggaard), Mikkel Boe Følsgaard (Uffe Lynggaard)
Trailer
catalogue page PDF-Download
Screenings
No screenings are available for this film.