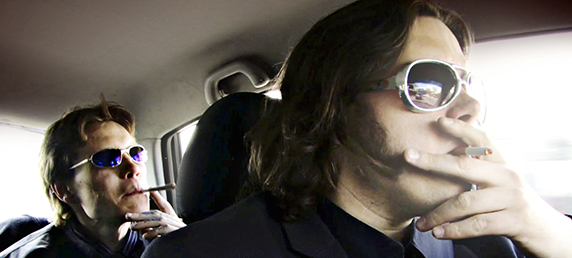 The Will
Testamentet / Das Testament
Documentary, Denmark 2012, 87 Min.
Henrik's German grandfather passes away, leaving a large inheritance for Henrik and his two brothers. Were it not for their aunt, who intends to take everything for herself, and their father, who wants to dictate what they should do with the money. Henrik is deeply tempted by the promise of a large sum of money, as he is in constant financial difficulty, unemployed and often forced to take out loans. But the real troubles come with the inheritance. In this road movie between Germany and Denmark, Henrik and his older brother Christian visit their grandfather's house one last time and reminisce about the past. But what is keeping the money? As long as there is no official document, Henrik cannot take out a new loan. Thus begins a very personal trip that makes it clear to him that he must reconsider his relationship to his father and brother.
Screenings
No screenings are available for this film.