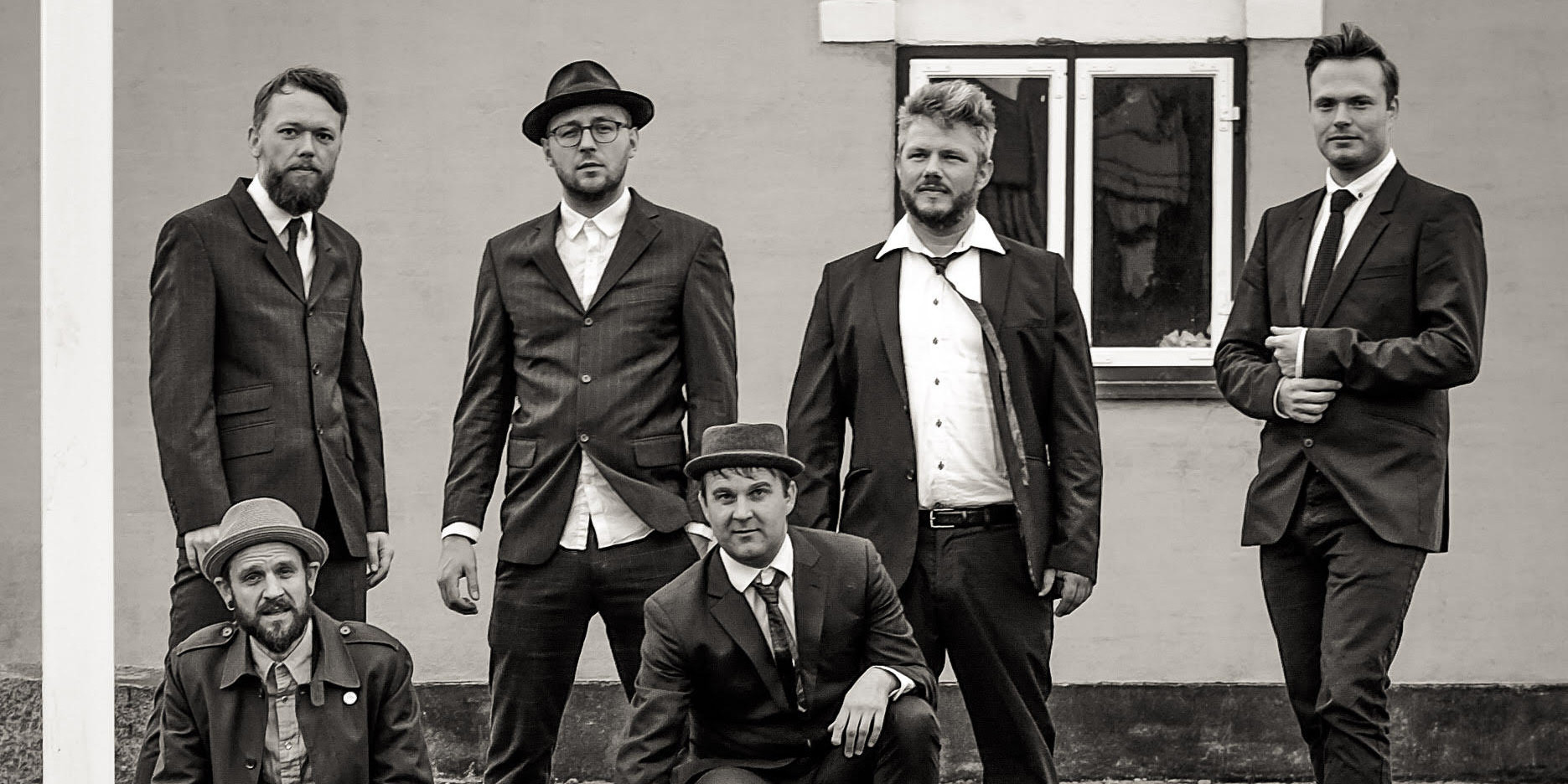 Dänemark live: Konzertparty
Dänemark Live: Konzertparty / Denmark Live - Concert & party
Events, Germany 2021
The 63rd Nordische Filmtage Lübeck will once again be mounting its traditional concert party. This year, we welcome the ska, soul & rocksteady greats, Babylove & the van Dangos (Copenhagen) & DJane Jackie Jackpot (Berlin). Both will be backed by Soulfatherforest (Lübeck).
The top tier of the ska and rocksteady world has long since recognized the calibre of Babylove & the van Dangos. Their catchy, approachable, and high energy music is played on radio all over the world. But Babylove & the van Dangos are first and foremost a live act. With charismatic front man Daniel Broman, a top-class wind section, and a strong trio of backing vocals, the band has been a sensation in Europe and Asia for the last 20 years.
Meanwhile, DJane Jackie Jackpot will make sure the after-show keeps things going. Music is life. Music is love. Jackpot, founder and organiser of the annual festival "Jenseits von Nelken und Pralinen", and one-third of the party attack teams Pssst! is a ticking time bomb of good vibes, ready to explode on any dance floor.

Friday, Nov. 5, doors open at 8:30 pm
treibsAND, Willy-Brandt-Allee 9, Lübeck
Admission is free.
2G (vaccinated or recovered) rules apply.
Screenings
No screenings are available for this film.