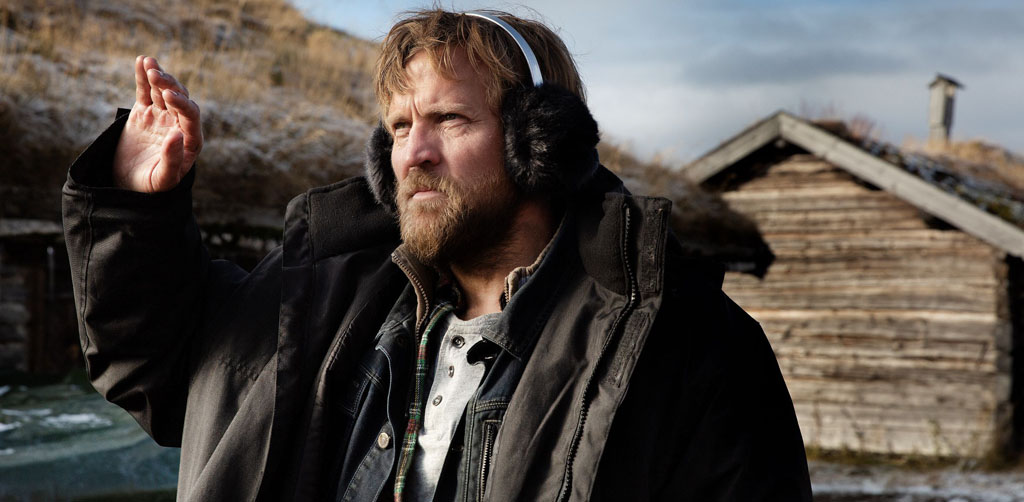 Velkommen til Utmark
Welcome To Utmark
Series, Norway 2021, 2 x 45 Min., norw. OV, engl. st
Everybody knows everyone in this dreary village at the end of the civilised world. The atmosphere in Utmark is, to put it mildly, curious, and its inhabitants uncouth. New arrivals are most definitely not welcomed with open arms. When an optimistic, but clueless teacher moves to town, hoping for a carefree life in picturesque surroundings, she can't help but notice that the only person who seems even remotely normal is a 12-year-old girl. An aggrieved pimp, a nature-loving bootlegger, a pastor who hates God, and a corrupt deputy sheriff are just a few of the range of village people who make her new life difficult. And they do it without even trying. Roughshod and bent is simply who they are. But there is, in fact, a lovable character behind each of those tough and quirky facades in this place somewhere in the middle of the Norwegian nowhere.
Series Creator Kim Fupz Aakeson
Director Dagur Kári
Screenplay Kim Fupz Aakeson, Dagur Kari
Producer Finn Gjerdrum, Stein B. Kvae
Production Company Paradox , Nedre Gate 7, 0551 Oslo, Mail: firmapost@paradox.no, Web: www.paradox.no
World Sales HBO Europe Original Programming Ltd., 160 Old Street, EC1V 9BW London, Web: www.hbo-europe.com
Cast Tobias Santelmann (Finn), Marie Blokhus (Siri), Alma Günther (Marin) Stig Henrik Hoff (Bilzi), Marius Lien (Heige)
catalogue page PDF-Download
Screenings
No screenings are available for this film.