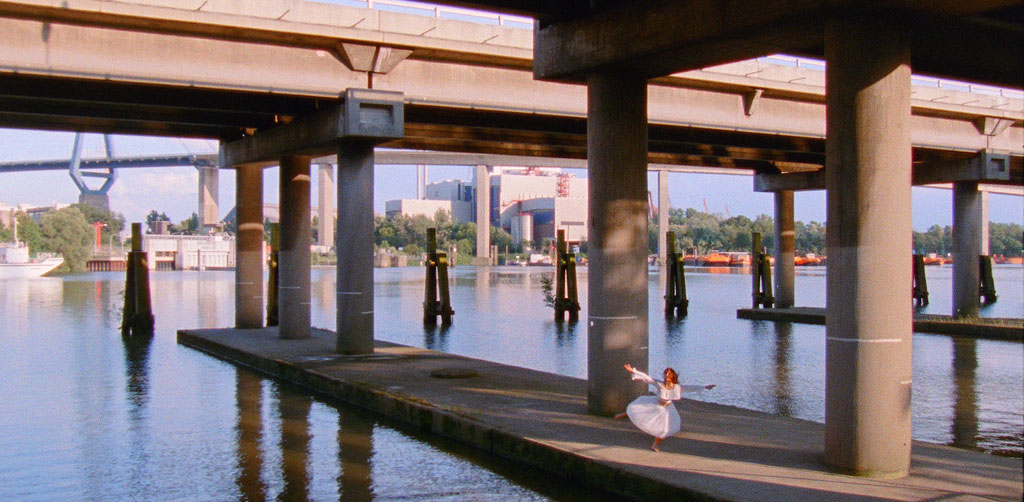 BAB7
Filmforum, Germany 2020, 16 Min., no dialogue, engl. it
Deep in the Port of Hamburg. Here, the borders between public space and industrial use blend into the landscape. A mystical idyll. With camera and microphone, the film searches for places – cement columns, tunnels, bridges, cranes – allows for fragmentary insights, and asks questions. What it finds is hidden romanticism.
Director Nizan Kasper
Screenplay Nizan Kasper
Producer Nizan Kasper
Production Company HfBK - Hochschule für bildende Künste Hamburg, Lerchenfeld 2, 22081 Hamburg, Mail: presse@hfbk.hamburg.de, Web: www.hfbk-hamburg.de
Cast Shahira Issa (Freund des Geistes), Elias Müller (Außenseiter), Maeva Roth (Geist)
catalogue page PDF-Download
Screenings
No screenings are available for this film.