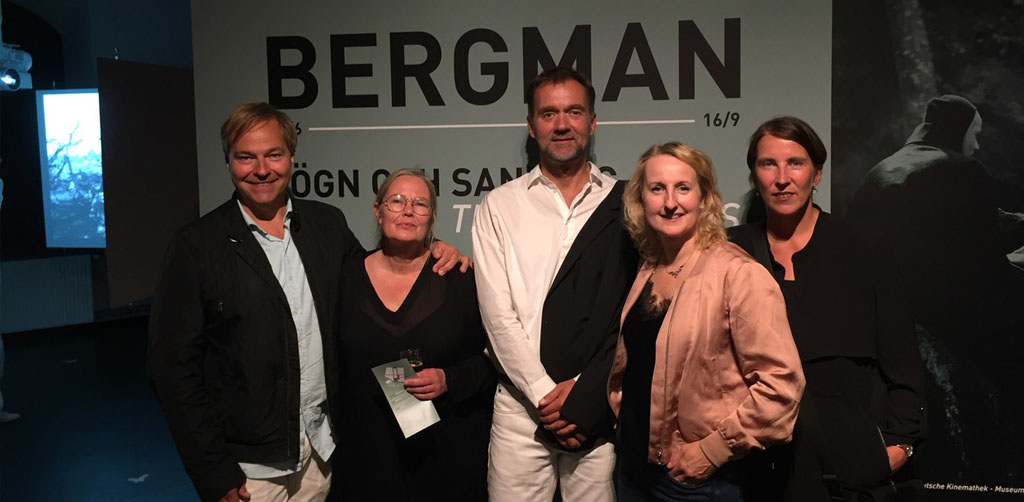 Fördom och Stolthet - den svenska filmgarderoben
Prejudice and Pride - Swedish Film Queer
Competition Documentaries, Sweden / Iceland / Finland 2021, 100 Min., sw. OV, engl. st
Thought to be one of the very first queer movies, Mauritz Stiller's "The Wings" (1916) screened in cinemas at a time when homosexual desire still had to hide behind masks and allusions, revealing itself only to those in the know. Stiller's film is the starting point from which "Prejudice and Pride" undertakes a detailed journey that follows the evolution of queer Swedish cinema to the present. From Babylon Berlin in the 1920s, Greta Garbo's Hollywood years in the '30s, and the repressed sexuality in Ingmar Bergman's oeuvre to a reencounter with "Fucking Åmål". This roller coaster of a ride entertains us while we watch the issues and figures of the LGBT+ cosmos expand. How essential the increasing visibility of queer aesthetics was for both individuals and for societal struggles for liberation comes across in interviews with numerous well-known experts and protagonists. Their open enthusiasm for the subject provides extraordinary insights into the coming out of Swedish cinema.
Director Eva Beling
Screenplay Eva Beling
Producer Eva Beling
Production Company Beling Films AB, Kommendörsgatan 39, SE-114 58 Stockholm
Cast Harriet Andersson, Liv Ullmann, Stina Ekblad, Nils Warnecke, Bruce LaBruce,Levan Akin, Ella Lemhagen, Laura Horak, Daniel Humphrey, Andrea Weiss, Marie-Louise Ekman, Jonas Gardell, Saga Becker, Björn Elgerd, Jan Göransson
catalogue page PDF-Download
Screenings
No screenings are available for this film.