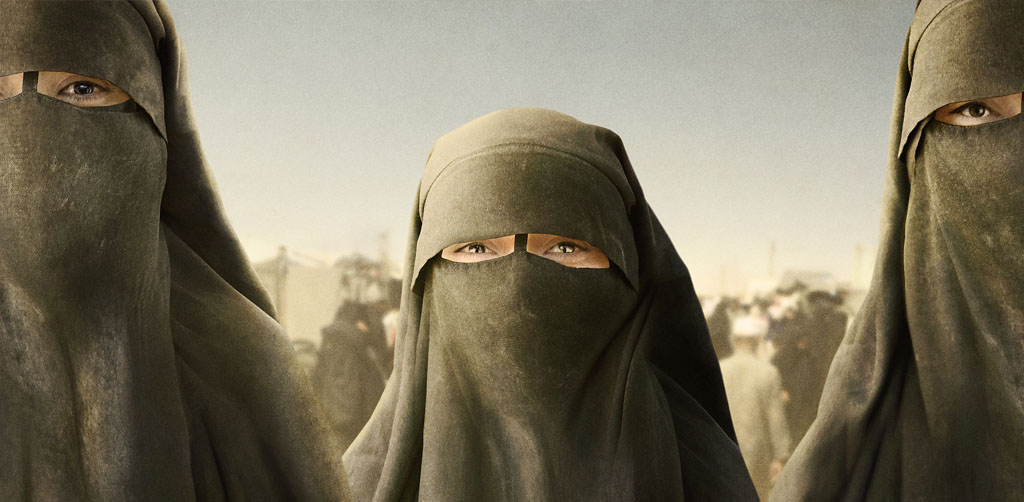 Sabaya
Competition Documentaries, Sweden 2021, 91 Min., arab., kurd. OV, engl. st
There are only brief breaks. Mahmud smokes as he talks on the phone constantly, gathering information about the Yazidi women abducted and held at Syria's al-Hawl, the Isis (Islamic State) detention camp. In 2014, Isis attacked his home region, the northern Iraqi province Sinjar. The self-proclaimed jihadists abducted thousands of underage girls, many of whom are forced to live as "sabaya" or sex slaves. Director Hogir Hirori embedded with the group of volunteers under Mahmud's leadership doing the dangerous work of trying to rescue them. In the labyrinth of camp tents, the chaos and hectic pace of the desperate search for the women is palpable. On the drive back, the camera captures images of a burning landscape, scarred by never-ending war. But there is some hope. Mahmud's mother and his wife, Zahra and Siham, provide a heartfelt welcome to the traumatised but free young women. Their warmth transforms the meagre house on the dusty steppe into a space for slow healing.
Director Hogir Hirori
Producer Antonio Russo Merenda, Hogir Hirori
Production Company Lolav Media, Mail: info@lolav.com
World Sales Dogwoof, 19-23 Ironmonger Row, EC1V 3QN London, Mail: info@dogwoof.com, Web: www.dogwoof.com
Distributor Studio Hamburg GmbH, Jenfelder Allee 80, 22039 Hamburg, Mail: info@studio-hamburg.de, Web: www.studio-hamburg.de
Website www.sabayathefilm.com
Trailer
catalogue page PDF-Download
Screenings
No screenings are available for this film.