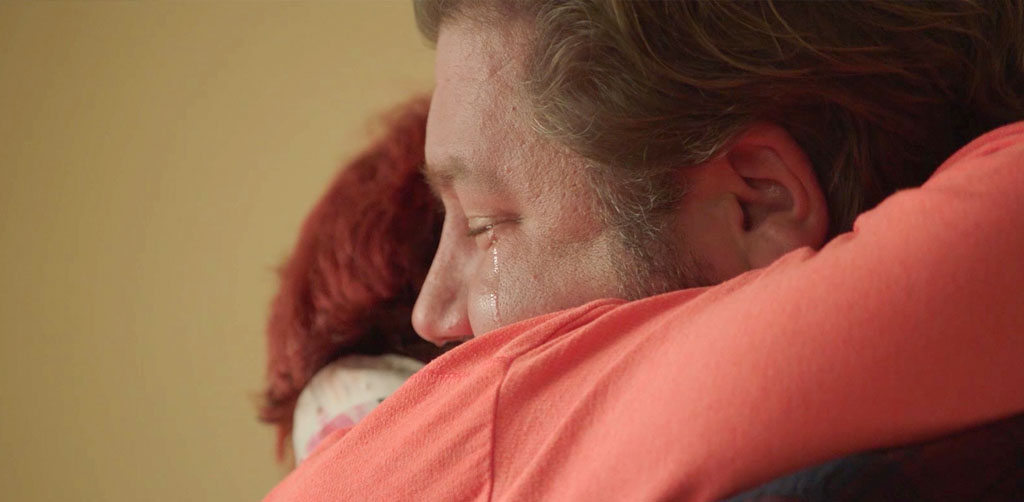 Punkkisota
The Red Ring
Competition Documentaries, Finland / Germany / Sweden 2021, 88 Min., fin., engl., ital., fr. OV, engl. st
The ignorance of doctors does not help alleviate the shocking suffering of the patients. Lyme disease, also called borreliosis, caused by the bite of a carrier tick, is still often discounted by traditional medicine. The ambiguous etiology and the lack of a definitive test means it falls through the cracks of institutional categorisation. With "The Red Ring", the director – who suffers from Lyme – brings the existential devastation of the disease painfully close to home. After short periods of remission, the symptoms return, like a recurring nightmare. With disarming openness, Joonas Berghäll documents his years of often desperate travels through the health care system and various forms of therapy. Driven by the need to know more, he talks to experts and fellow sufferers. The film is an intense journey through the depths of social isolation and powerlessness, punctuated by short moments of happiness. Berghäll battles stoically for a treatment that puts the patient first.
Director Joonas Berghäll
Screenplay Joonas Berghäll, Satu Majava
Producer Joonas Berghäll, Satu Majava
Production Company Oktober OY, Orvokkitie 15B, 00900 Helsinki, Mail: info@oktober.fi, Web: www.oktober.fi
World Sales LevelK ApS, Gl. Kongevej 137B, 3rd Fl., 1850 Frederiksberg C, Mail: niklas@levelk.dk, Web: www.levelk.dk
Trailer
catalogue page PDF-Download
Screenings
No screenings are available for this film.