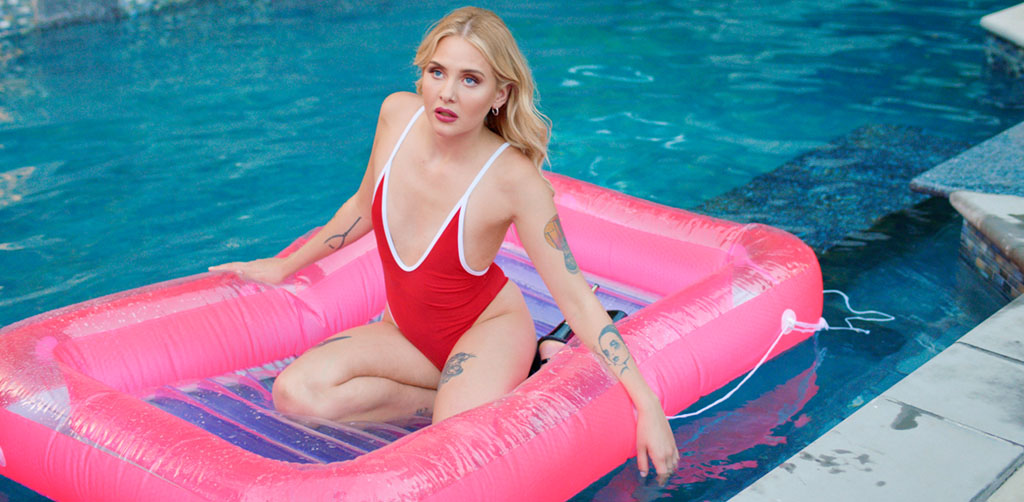 Pleasure
Competition Narrative Films, Sweden / The Netherlands / France 2021, 108 Min., engl. OV, ger. st
"Here for business, or pleasure?" the border official asks a young Swedish woman as she enters the U.S. "Pleasure", she replies dryly. Bella Cherry – her self-chosen stage name – has travelled to Los Angeles to become a porn star. She looks for an agent, goes to auditions, and screen tests. The scenes seem almost like a documentary – the lighting is harsh, the sets are inhospitable, and colleagues nod encouragingly as Bella starts her first scene. The film takes a sober and matter-of-fact look of the mechanics of the porn industry, while always keeping an eye on the state of mind of its nineteen-year-old protagonist. The camera avoids a voyeuristic focus on Bella, instead inhabiting her perspective. "Pleasure" manages a daring tightrope walk and shows how fine the line really is in the sex business between self-determination and humiliation, performance and sexual violence.
Director Ninja Thyberg
Screenplay Ninja Thyberg, Peter Modestij
Producer Erik Hemmendorff, Markus Waltå, Eliza Jones
Production Company Plattform Produktion, Vallgatan 9d, 41116 Göteborg, Mail: mail@plattformproduktion.se, Web: www.plattformproduktion.se
World Sales Versatile, 135, Boulevard de Sébastopol, 75002 Paris, Mail: info@versatile-films.com, Web: www.versatile-films.com
Distributor Weltkino Filmverleih GmbH, Karl.Tauchnitz-Str. 6, 04107 Leipzig, Mail: info@weltkino.de, Web: www.weltkino.de
Cast Sofia Kappel (Bella Cherry/Linnea), Revika Anne Reustle (Joy), Evelyn Claire (Ava), Chris Cock (Bear)
Trailer
catalogue page PDF-Download
Screenings
No screenings are available for this film.