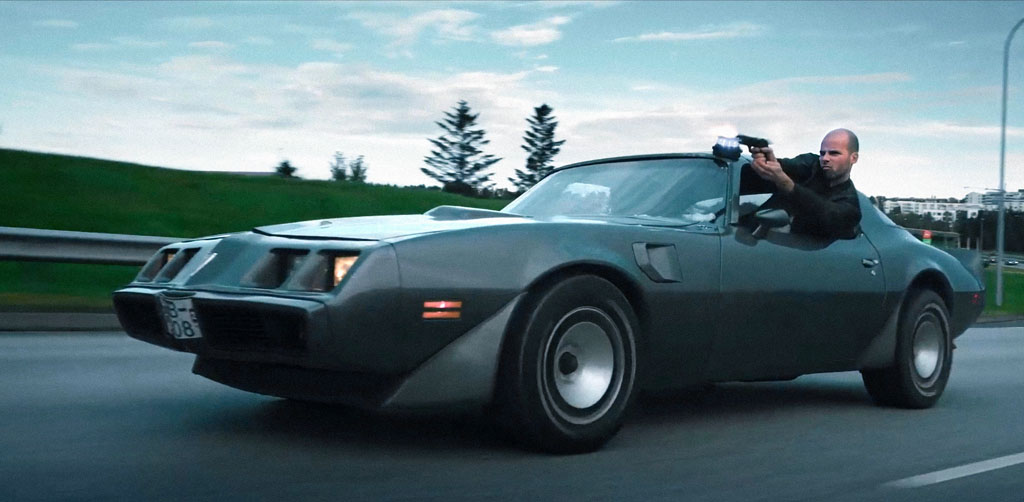 Cop Secret
Leynilögga
Competition Narrative Films, Iceland 2021, 98 Min., icel. OV, engl. st
The tyres of his souped-up car squeal as the cop Bússi tears through the streets of Reykjavík. Despite his colleague's words of warning, he runs yet another red traffic light – after all, they are hot on the heels of a motorcyclist who robbed a bank but took nothing. Director Hannes Þór Halldórsson, who in his other life is the goalkeeper of Iceland's national football team, manages an entertaining balancing act in his feature-film debut. He parodies the police film genre even as he still celebrates the action. Bússi is the all-round super cop with a penchant for brutal methods – at home, he reaches for the bottle and avoids his girlfriend. His new partner is the completely buff and always well-dressed Hörður. Opposites attract in every way in this somewhat different cop thriller. The macho behaviour of the two men, as they hunt for the villain keeping the city at bay, bounces off the resolute female police chief Þorgerður. The big showdown takes place at the same time as the women's football match between Iceland and England.
Director Hannes Þór Halldórsson
Screenplay Nína Petersen, Sverrir Þór Sverrisson, Hannes Þór Halldórsson
Producer Lilja Ósk Snorradóttir
Production Company Pegasus Pictures, Sóltún 24, 105 Reykjavik, Mail: info@pegasus.is, Web: www.pegasus.is
World Sales Alief LLCLondon, Web: alief.co.uk
Distributor MFA+ Filmdistribution GmbH, Bismarckplatz 9, 93047 Regensburg, Mail: info@mfa-film.de, Web: www.mfa-film.de
Cast Auðunn Blöndal (Bússi), Egill Einarsson (Hörður), Sverrir Þór Sverrisson (Klemenz), Steinunn Ólína Þorsteinsdóttir (Þorgerður), Vivian Olafsdottir (Stefanía), Björn Hlynur Haraldsson (Rikki Ferrari)
Trailer
catalogue page PDF-Download
Screenings
No screenings are available for this film.