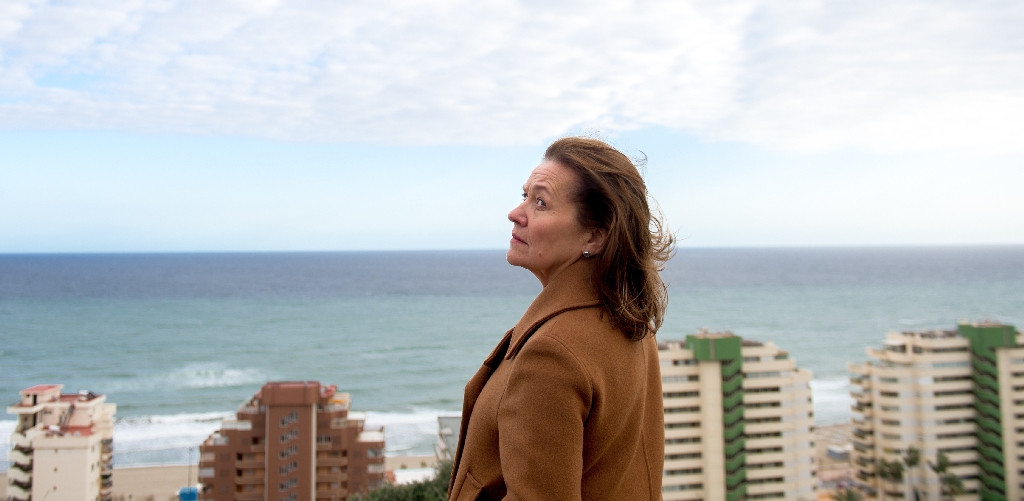 Paratiisi
Das Paradies / The Paradise
Series, Finland / Spanien 2020, 2 x 50 Min., fin., span., engl. OV, engl. st
Enjoying their well-deserved retirement in the southerly sun – that's a dream that has drawn nearly 15,000 Finns to a town near Málaga. But the staid peace and quiet of Little Finland is abruptly disturbed when a family in the Finnish community is murdered. When both the Spanish and the Finnish police begin investigating, two worlds collide – man and woman, ambitious and world-weary, light and dark, Finland and Spain. Older, experienced policewoman Hilkka Mäntymäki and her hard-bitten Spanish colleague Andrés Villanueva have to find a way to deal with their personal culture clash and mutual prejudices in order to track the perpetrator. While Hilkka is completely immersed in the investigation in Spain, personal discord is waiting at home in Finland. There is no doubt that this was not how she expected her final year on the job and the twilight of her life to turn out.
Series Creator Jarmo Lampela
Director Marja Pyykkö
Screenplay Matti Laine
Producer Ran Tellem, Bernat Elias, Laura Fdez. Espeso, Javier Méndez, Marko Röhr, Jarmo Lampela, Tiina Pesonen, Suvi Mansnerus
Production Company MRP Matila Röhr Productions Oy, Tallberginkatu 1A / 141, 00180 Helsinki, Mail: mrp@matilarohr.com, Web: www.matilarohr.com
World Sales The Mediapro Studio, Ctra. Fuencarral a Alcobendas, 24, 28049 Madrid, Mail: themediaprostudio@mediapro.tv, Web: themediaprostudio.com
Cast Riitta Havukainen (Hilkka Mäntymäki), Fran Perea (Andrés Villanueva), Maria Romero (Luisa Salinas), Risto Tuorila (Aarne Mäntymäki), Carl-Kristian Rundman (Antti Koroma)
Trailer
catalogue page PDF-Download
Screenings
No screenings are available for this film.