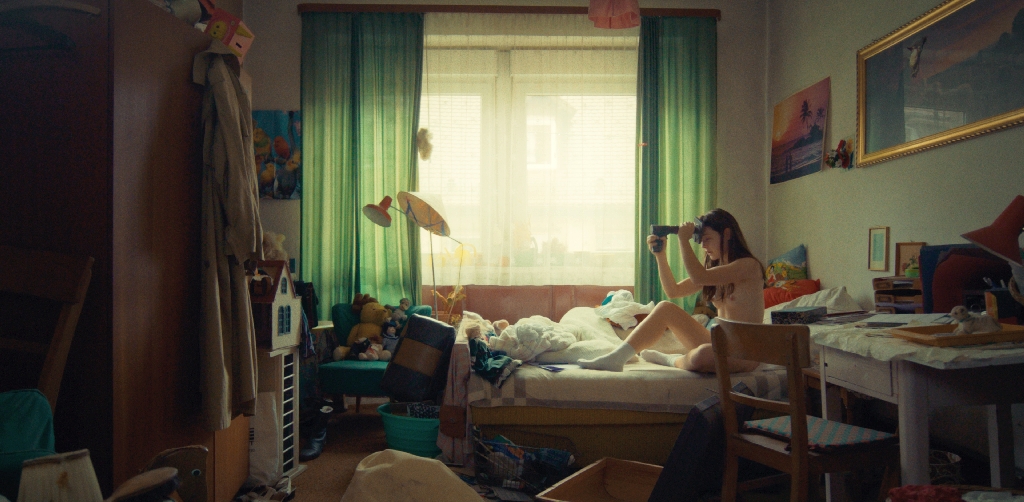 Fellwechselzeit
Time of Moulting
Filmforum, Germany 2020, 81 Min., ger. OV, engl. st
Stephanie is an intelligent and alert child. She can tell that something in her family is off. She lives an isolated life in a rundown house with her parents. She doesn't trust her father and has a symbiotic relationship with her mentally unstable mother, Sybille. Things unspoken and repressed are hidden under the surface of their daily life. The years go by and there is still no sign of a more promising future for Stephanie. She escapes from the constriction and the hopelessness of her life into a marginal world of dark fantasies that belong to her alone ... "Time of Moulting" is a still life in 57 images that follow Stephanie from childhood until adolescence. Each shot shows a small segment of family life, always accompanied by the feeling that something is hiding under the surface.
Director Sabrina Mertens
Screenplay Sabrina Mertens
Producer Sabrina Mertens, Jan Fabi, Vera Paulmann, Nadia Zimmermann, Hanna Buhr
Production Company Filmakademie Baden-Württemberg, Akademiehof 10, 71638 Ludwigsburg, Mail: info@filmakademie.de, Web: www.filmakademie.de
World Sales Media Luna New Films UG, Kaiser-Wilhelm-Ring 38, 50672 Köln, Mail: info@medialuna.biz, Web: www.medialuna.biz
Cast Freya Kreutzkam (Mutter), Zelda Espenschied (Stephanie jung), Miriam Schiweck (Stephanie erwachsen), Bernd Wolf (Vater)
catalogue page PDF-Download
Screenings
No screenings are available for this film.