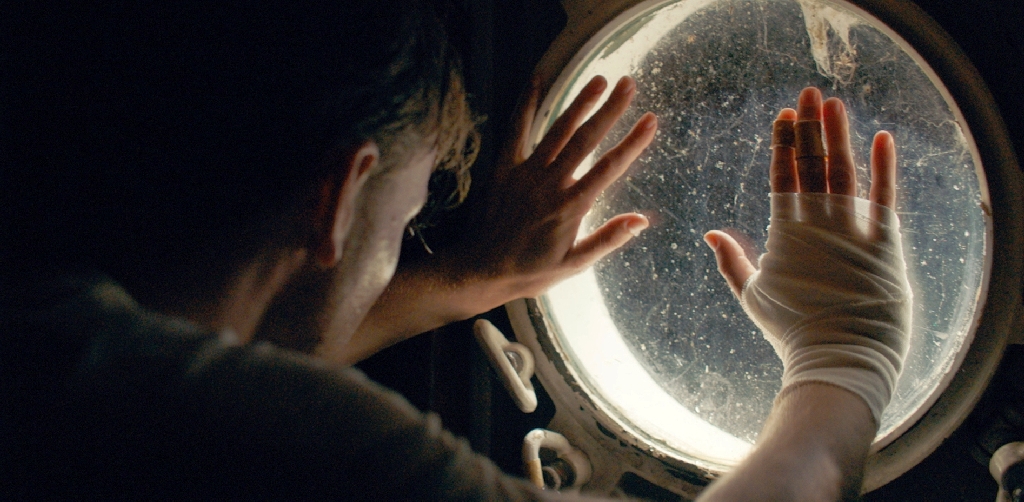 Oktopus und Muräne
Octopus and Moray
Filmforum, Germany 2020, 43 Min., ger. OV, engl. st
Max is feeling overwhelmed by the obligations and decisions of becoming an adult. He longs for his old friends and the familiar places of his school days. So he invites his former best friend Jonas on a trip on the boat where they spent their childhood summers. The two now live in different cities. But Jonas brings his girlfriend Nora along, and it quickly becomes clear that the days on the boat will be different than the old friends had imagined … A chamber play on a boat that tells of old friends, of relationships, and of places to which we must bid farewell. And also of how we sometimes must fall into old patterns of behaviour just to be able to feel how we've changed.
Director Sebastian Husak
Screenplay Daniel Thomé, Sebastian Husak
Producer Daniel Kunz
Production Company HFF MünchenHochschule für Film und Fernsehen, Bernd-Eichinger-Platz 1, 80333 München, Mail: info@hff-muc.de, Web: www.hfff-muc.de
Cast Leonard Scheicher (Max), Mala Emde (Nora), Vincent Redetzki (Jonas)
Trailer
catalogue page PDF-Download
Screenings
No screenings are available for this film.