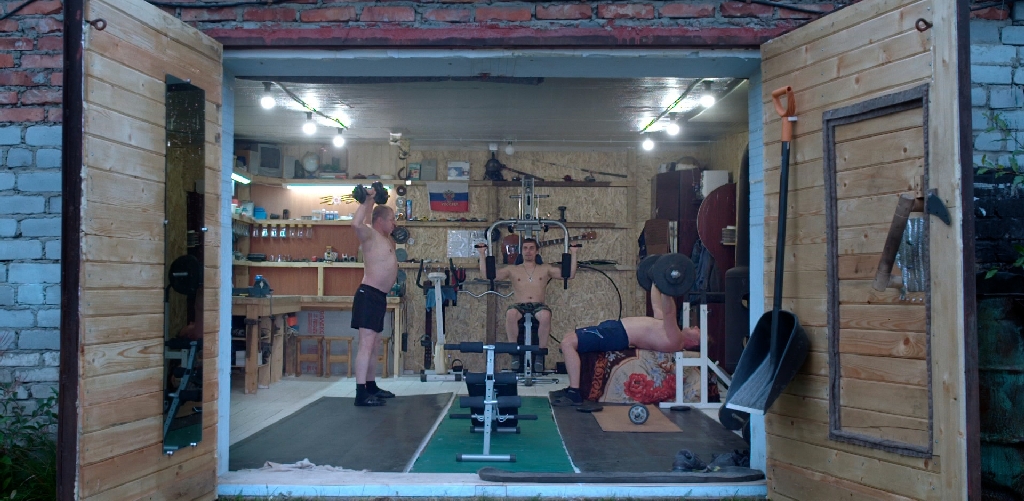 Garagenvolk
Garage People
Filmforum, Germany 2020, 95 Min., russ. OV, eng. st
In the inhospitable expanse of a desolate landscape, at the margins of an industrial city where a mining company is the only employer, people's garages become their only private retreat. Those few square meters hold the promise of freedom and offer a space for alternative lifestyles. They are the secret hideaways of, above all, Russian men. Here they enjoy saunas and make music, breed quail and forge sculptures, or even put in new basements. The garages act as both refuge from the desolate daily grind above the arctic circle, and as a projection screen for big dreams ... The garage architecture gives the film a framework for glimpses into the longings and worries of their inhabitants, who have created their own habitats with a talent for improvisation, tenacity, and humour.
Director Natalija Yefimkina
Screenplay Natalija Yefimkina
Producer Andrea Schütte, Dirk Decker
Production Company TAMTAM FILM GmbH, Behringstr. 16a, 22765 Hamburg, Mail: mail@tamtamfilm.com, Web: https://www.tamtamfilm.com
World Sales Rise and Shine World SalesKloos & Co Medien GmbH, Schlesische Str. 29/30, 10997 Berlin, Mail: info@riseandshine-berlin.de, Web: www.riseandshine-berlin.de
Distributor missingFILMs, Boxhagener Straße 18, 10245 Berlin, Mail: verleih@missingfilms.de, Web: www.missingfilms.de
Cast Vitalik, Ilja K., Pavel, Sergej, Victor, Ilja L., Roman
Trailer
catalogue page PDF-Download
Screenings
No screenings are available for this film.